EA Sports UFC is new UK #1
Moto GP 14 is the other new entry at 14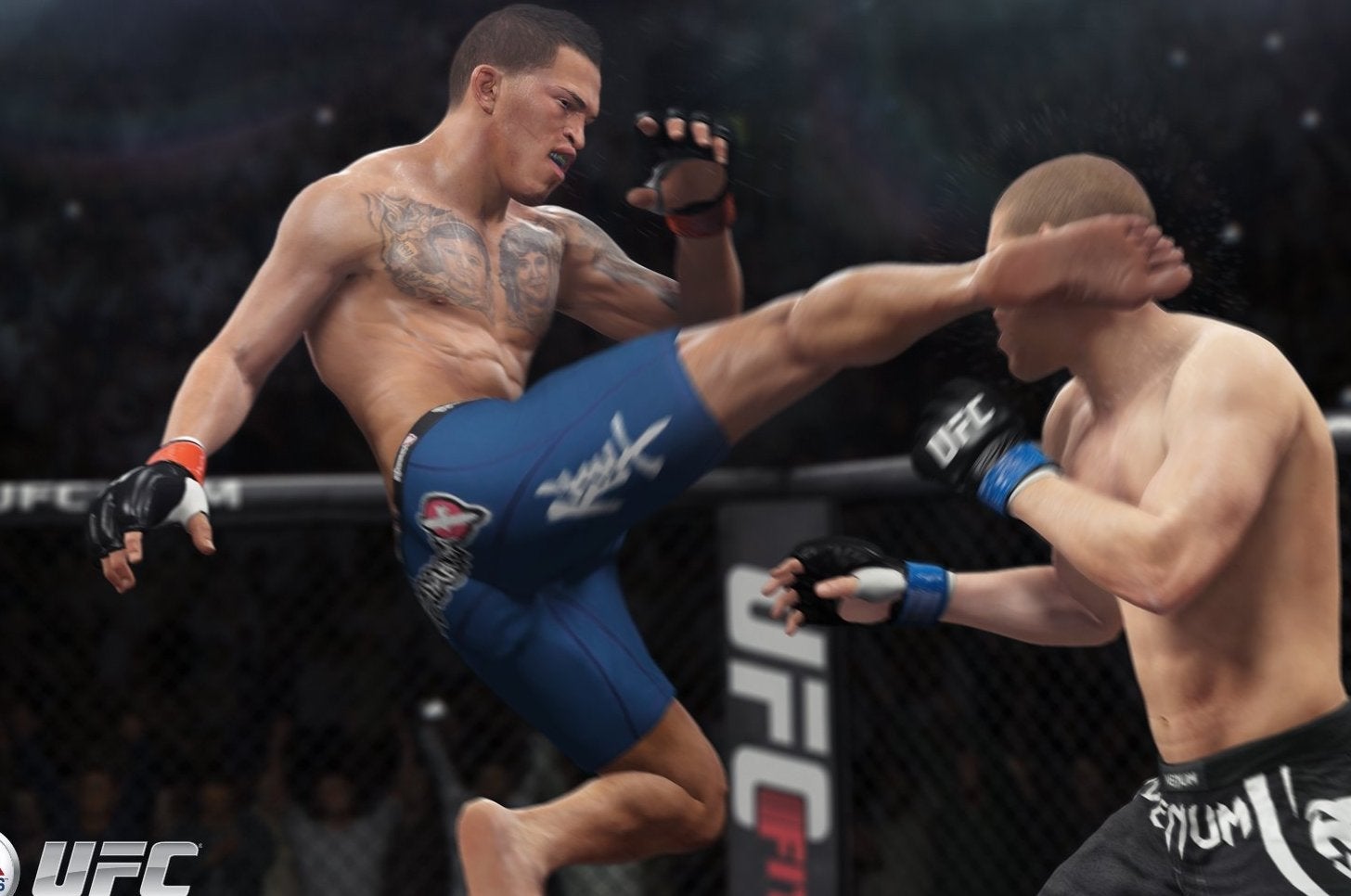 Hackers might be able to change traffic lights at will but they can't ground and pound, and this week EA Sports UFC steals the top spot from Watch Dogs on the UK software charts.
EA acquired the UFC brand from THQ and it's served them well, becoming the publisher's third number one for 2014. 61 per cent of purchasers opted for the PlayStation version of the game, and 39 went for Xbox One.
The only other new entry was Moto GP 14 at, fittingly, 14.
UKIE Games Charts courtesy of GfK Chart-Track
| Last Week | This Week | Title |
| --- | --- | --- |
| New entry | 1 | EA Sports UFC |
| 1 | 2 | Watch Dogs |
| 6 | 3 | Titanfall |
| 3 | 4 | Wolfenstein: The New Order |
| 5 | 5 | FIFA 14 |
| 2 | 6 | 2014 FIFA World Cup Brazil |
| 4 | 7 | Mario Kart 8 |
| 8 | 8 | Call Of Duty: Ghosts |
| 7 | 9 | Minecraft: PlayStation 3 Edition |
| 10 | 10 | Minecraft: Xbox 360 Edition |
| 11 | 11 | Grand Theft Auto V |
| 12 | 12 | Battlefield 4 |
| 9 | 13 | Murdered: Soul Suspect |
| New entry | 14 | Moto GP |
| 13 | 15 | Assassin's Creed IV: Black Flag |
| 16 | 16 | LEGO Marvel Super Heroes |
| 14 | 17 | LEGO The Movie Videogame |
| 17 | 18 | Plants Vs Zombies: Garden Warfare |
| 15 | 19 | Tomodachi Life |
| 18 | 20 | LEGO The Hobbit |