EA Sports renews exclusivity deal with La Liga for FIFA franchise
The extended deal includes a "joint commitment" to pushing further into esports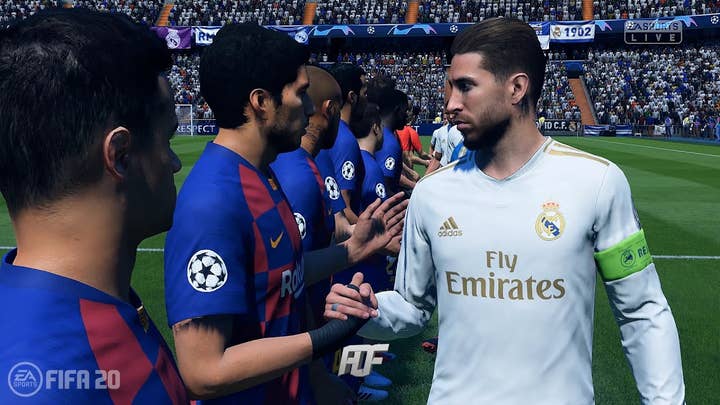 EA has renewed its partnership with the Spanish professional football organisation, La Liga.
The deal ensures that EA Sports' FIFA franchise will remain the exclusive home of La Liga, its teams, and their top players for another ten years.
The deal also includes a "joint commitment" to pushing further into esports, specifically through Spain's official eLaLiga Santander competition.
"Our joint commitment will enable both immediate impacts for the next EA Sports FIFA experience, and long-term opportunities to continue to strengthen LaLiga fan engagement over the next decade," said EA Sports general manager Cam Weber in a statement.
EA's partnership with LaLiga on FIFA has stood for 20 years already, but this renewal arrives in the wake of more aggressive competition for licenses from Konami.
In July last year, the Japanese publisher signed an exclusivity deal with the Italian football team Juventus for Pro Evolution Soccer, meaning that FIFA 20 featured a replacement side called "Piemonte Calcio."
Konami also holds exclusive rights to the top two divisions of Brazilian football.