EA signs multi-year deal with UFC
EA to produce multiple titles with UFC label, UFC president Dana White speaks on stage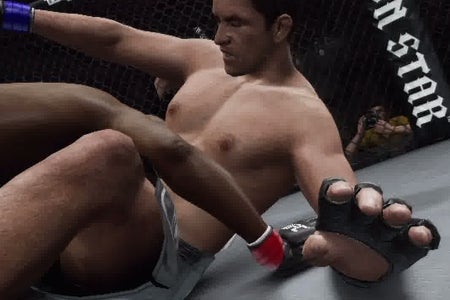 In a rather interesting, although not unexpected twist, EA has signed the UFC over to their label, and will commit to a multi-year, multi-product partnership. The news came just as UFC president Dana White took the stage to announce the new deal. The new agreement between UFC operator Zuffa and Electronic Arts will result in an undisclosed cash payment to THQ, with the publisher continuing to publish its remaining UFC titles through March 31, 2013.
"We have relished our relationship with UFC over the last several years and believe that the UFC gaming brand is in great shape. THQ's more focused strategy moving forward meant that transferring the license to EA made sense to all parties. We would like to thank UFC for their great support and partnership and wish EA all the best moving forward," said THQ CEO Brian Farrell in a press release.
As for what titles and what products are to be developed, one can expect a UFC title for 2013 and beyond.
This is just another bit of solemn news against THQ, who continues to lose franchises.