EA sees eSports opportunities in its franchises
New CEO Andrew Wilson says company is looking beyond the obvious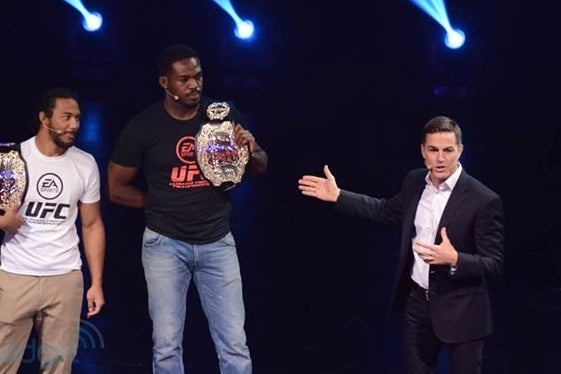 Electronic Arts CEO Andrew Wilson has suggested that a number of EA franchises could enter the eSports arena, and not just those with a sporting angle.
"When we've just come off franchise reviews I looked at a number of properties that we're doing that certainly have an eSports focus to it," he told Red Bull, a company with strong ties to the the eSports scene.
"As a company, we believe this is something that's going to continue to grow. We have some ready-made franchises for this in our sports properties, but we also have a number of other franchises that people may not typically think about as eSports opportunities, but we think there might be an opportunity in the future, so it's something that you're going to see more of from us."
eSports is a huge area of growth for the industry, but still seen as niche by many. Last week Wargaming said it would invest $10 million in eSports this year, but Major League Gaming president Mike Sepso admitted it was often still tricky to get advertisers interested.