EA Q1 profit dips as Battlefield 3 Premium sells over 1.3 million subscriptions
All of the revenue from BF3 premium is deferred; also, Madden pre-orders are up 25%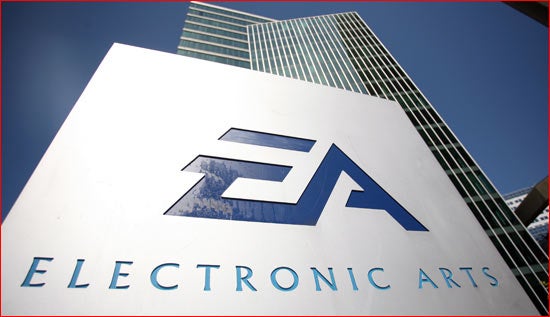 Electronic Arts has posted its first-quarter fiscal report for the period ended June 30, and both revenues and net income took a slight dip year-over-year. Sales fell from $999 million to $955 million while profit decreased from $221 million to $201 million.
EA's focus on digital has been paying off as the quarter saw total digital sales jump from $232 million to $342 million. The company stressed that its trailing twelve month non-GAAP digital net revenue reached a record $1.3 billion.
Unsurprisingly, the mobile sector has played a large part in this digital rise for EA, as the publisher's games and services for smartphones and tablets generated a 37 percent year-over-year increase in digital net revenue (non-GAAP).
Other big digital contributors included FIFA Ultimate Team, which brought in over $30 million in net digital revenue in the first quarter, and Battlefield 3 Premium service, which sold over 1.3 million subscriptions to date, but all of the revenue is deferred and set to be recognized in fiscal Q4.
The company provided an update on its Origin service as well. The platform now has registered over 21 million users, including 9 million mobile users, and Origin has signed agreements with 57 independent developers.
"We continue to make progress in our goal of becoming the leading digital entertainment company," said President of EA Labels Frank Gibeau. "Over the last twelve months, we generated over $1.3 billion in non-GAAP digital net revenue, and approximately two-thirds of our non-GAAP net revenue in the first fiscal quarter was in digital."
"We have established an unmatched diversity in our business with multiple brands performing across several channels, business models and geographies," said Chief Executive Officer John Riccitiello. "This allows us to drive profitable growth in a rapidly transforming marketplace for games."
Importantly for investors, EA's Board of Directors has also authorized a program to repurchase up to $500 million of EA's common stock.
"We had a solid first quarter and are reconfirming non-GAAP guidance of annual earnings per share growth of 30% at the midpoint of our guidance," added Interim Chief Financial Officer Ken Barker. "The $500 million stock buyback demonstrates our confidence in EA's future."
For the current quarter, EA should be bolstered by its usual Madden NFL release in August. EA said that pre-orders for the latest Madden are already tracking ahead of last year by 25 percent.
For the full fiscal year, EA is providing GAAP net revenue guidance of approximately $3.90 to $4.05 billion, with GAAP earnings somewhere between a loss of ($0.17) per share to a net income of $0.05 per share.