EA publishes first annual Impact Report
Report includes company demographic breakdown; 50% of EA Studios leadership is female
EA has shared its first-ever Impact Report, including details about its employee demographic make-up, its efforts toward building positive communities, investment in data privacy, environmental impact, and corporate governance.
The report gives an overview on numerous initiatives that have been in place for years, but also breaks down the company's employee demographics and work toward improving workplace diversity.
Per the report, the company currently has around 9,800 full-time employees, 24% of which are women.
Of the company's EA Studios leadership, 50% are women. Women also make up 21% of the company's people leaders, and 18% of technical roles.
In the report, EA also points out that its Hispanic and Latinx representation in its workforce has risen 34% in the last two years, and shared the following chart with current employee demographic breakdowns: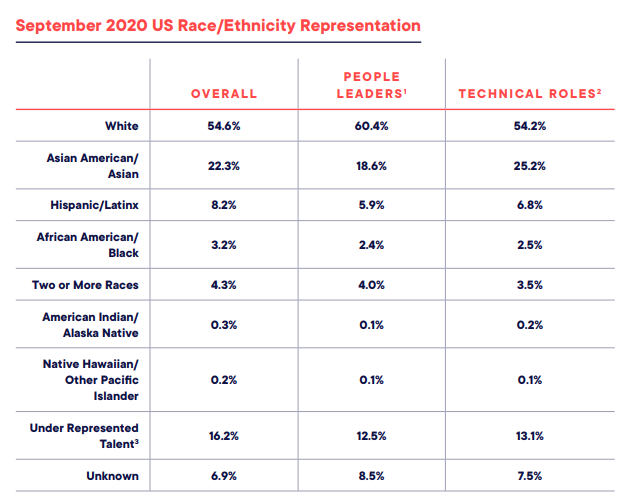 In a letter to EA employees today, CEO Andrew Wilson emphasized the importance of fostering a diverse workforce at the company:
"Cultivating a diverse workforce and an inclusive culture that deeply values equality is at our core," he said. It fuels our creative process, it strengthens our communities, and enables us to deliver more amazing games and experiences that reflect the diversity of the world around us.
"While we've made some progress, we have much more work ahead of us to continue bringing greater representation into our company. We want to be transparent about our journey and our commitment to advancing inclusion in everything we do, and we will continue to share more about how we are accelerating our efforts."
You can read the full Impact Report here.