EA PR chief moves to GoPro after 14 years
Jeff Brown initially only thought EA would be a "12-month gig" but he "fell in love with games"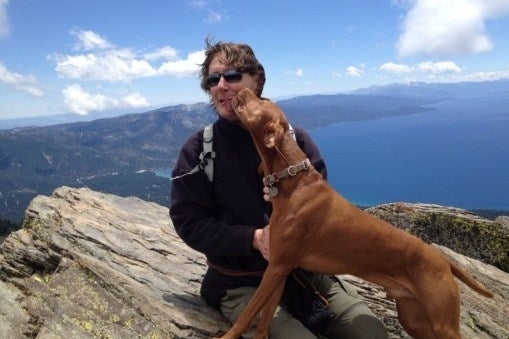 Jeff Brown, who served as Electronic Arts' head of corporate communications for the last 14 years, has left the publisher to take a new position outside of the games business. Brown is now leading corporate communications for camera maker GoPro, a brand that has become synonymous with video of action sports.
According to VentureBeat, Brown actually left back in September, shortly after Andrew Wilson was appointed to the CEO seat left vacant by John Riccitiello. Brown had always been good friends with Riccitiello, and with the regime change, he felt the time was right to move on. That said, he remains a believer in Wilson.
"I spent 14 years at EA," he said. "The only institution I have ever done longer is my marriage. When I started, I thought it would be a 12-month gig. I had no intention of staying that long. I fell in love with games, and I have a lot of close friends at EA. I am completely supportive of Andrew. But it was a good time for me to say goodbye."
Unlike some veterans of public relations, Brown's approach to the field was definitely more aggressive. He never hesitated to stand up for EA or go on the attack. "People tend to forget EA is a company full of people," he said. "They are proud of what they built. When someone attacks it, they respond. EA is misunderstood a lot. It's a company full of people who are really passionate about games."
Brown's bulldog-like mentality often produced some outlandish quotes. Perhaps one of the more entertaining ones was his response to Oddworld's Lorne Lanning, who had claimed that EA once attempted a buyout: "We wish Lorne luck on the game and recommend Lithium for the paranoia and Tourettes Syndrome. Nobody here remembers a jet, a Ferrari, or an offer to buy his company."
In the wake of Brown's departure David Tinson will head a newly formed global corporate communications group at EA.