EA kills Online Pass program
Publisher found "players didn't respond to the format"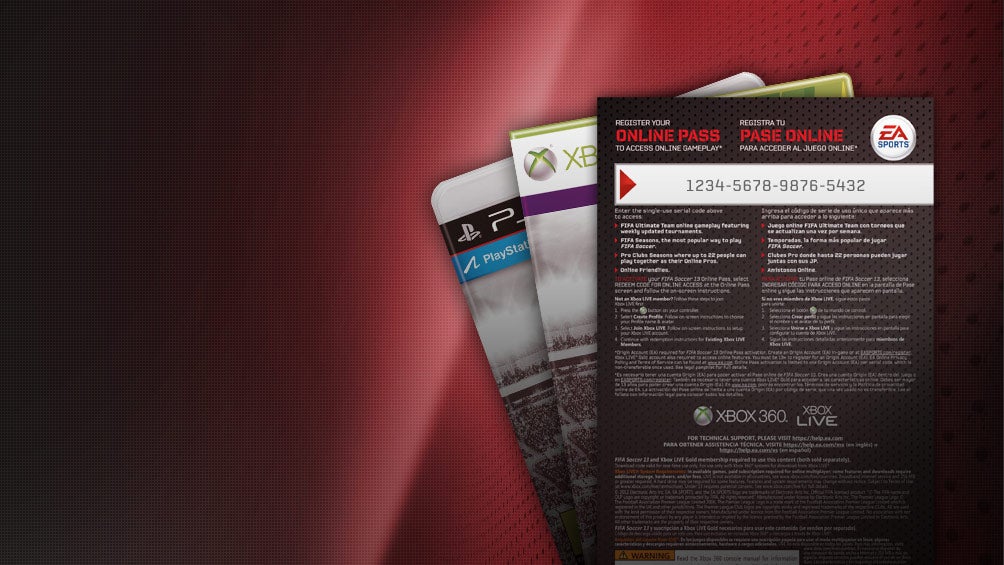 EA has decided to stop its Online Pass program based on poor player response. The company launched the program - an extension of its Project $10 program for Mass Effect 2 and Dragon Age: Origins - three years ago, as a defense against second-hand game sales. Online passes were available on all EA titles with a significant online component, including Battlefield 3, Madden NFL, and FIFA. The one-time use codes forced second-hand buyers to pay for a $10 digital key to unlock online modes.
EA senior director of corporate communications John Reseburg confirmed to VentureBeat that the program was going away. Reseburg said that player response to online passes was poor.
"Yes, we're discontinuing Online Pass," said Reseburg. "None of our new EA titles will include that feature. Initially launched as an effort to package a full menu of online content and services, many players didn't respond to the format. We've listened to the feedback and decided to do away with it moving forward."
"We're still committed to creating content and services that enhance the game experience well beyond the day you first start playing," Reseburg added.
EA was one of the originators, but Sony and Ubisoft are among the publishers that use online passes today.