EA, Microsoft, Zynga join opposition of Defence of Marriage Act
Publishers sign amicus brief in opposition to proposed law against same-sex marriages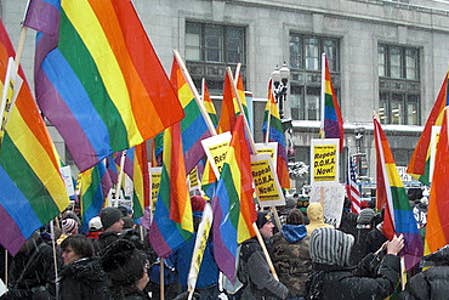 Electronic Arts, Microsoft and Zynga have joined dozens of American companies in opposition to the Defence of Marriage Act (DOMA).
In broad terms, DOMA is a proposed federal law that defines marriage as the union of one man and one woman, so that no state or sub-division of the United States would be required to recognise a same-sex marriage granted by another state. This would extend to federal matters like insurance, social security and joint tax returns.
The companies have signed an amicus brief that asks the Ninth Circuit Court of Appeals to declare aspects of the act unconstitutional.
"DOMA presents a number of problems for businesses like EA, as it creates regulatory, tax, and discrimination complications for employers, and that's why we're standing against it," EA said in a statement.
"The underlying lawsuit impacts all employers no matter how big or small, and no matter the industry, and we encourage other business to join these efforts."