EA beats Q2 estimates as Battlefield 3 Premium sells 2 million subscriptions
Digital revenue up 40% at the company, but social game players decline sharply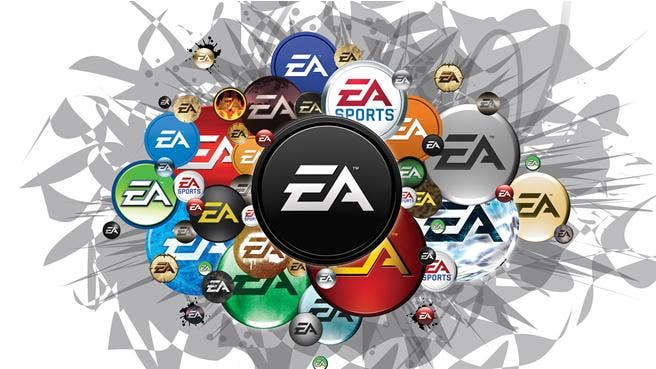 EA's preliminary results are in for the quarter that ended September 30, 2012, and the company is happy to report that it did better than expectations. "EA is performing well, once again beating street consensus in fiscal Q2," said CEO John Riccitiello. "We delivered yet another quarter of sharp digital growth, with digital revenue up 40 percent compared to the same period last year, reflecting our strength across multiple brands and channels."
EA's results showed that revenue according to GAAP (generally accepted accounting principles) declined slightly over the same quarter last year, from $715 million to $711 million. Looking at the non-GAAP picture (in which packaged goods and other revenue is treated differently), EA's total net revenue climbed to $1.08 billion from $1.03 billion in the same quarter last year. Looking at GAAP income, EA lost $381 million for the quarter compared to $340 last year; but in non-GAAP terms, net income was $49 million compared to $17 million last year. For cash used in operations, EA lost $28 million this quarter, compared to $211 million in the same quarter last year. Cash flow from operatios was $490 million this year versus $117 million last year.
EA highlighted several factors in the performance, including the successful launches of FIFA 13 and Madden NFL 13, which were the top-selling titles in September in North America and Europe. FIFA 13 sold-through 7.4 million units in its first four weeks, becoming the largest sports game launch ever. FIFA digital net revenue generated over $115 million in the first half of fiscal '13, including FIFA Online 2 and FIFA World Class Soccer that together contributed over $50 million. EA also noted that their mobile games have generated a 60 percent increase in digital net revenue over last year. Additionally, Battlefield 3 Premium service has now sold over 2 million subscriptions to date.
EA's digital metrics showed improvement in digital registered users, but a steep decline in social game users. Registered users rose to 250 million from 140 million last year, but social game users dropped to 42 million MAU (monthly active users) from 101 million MAU last year. EA also provided an update on its digital Origin service, as the platform now has over 30 million users, including 13 million mobile users, and EA has signed agreements with 71 independent developers for Origin.