EA extends FIFA deal to 2022
"Our relationship with EA SPORTS is of high importance to FIFA"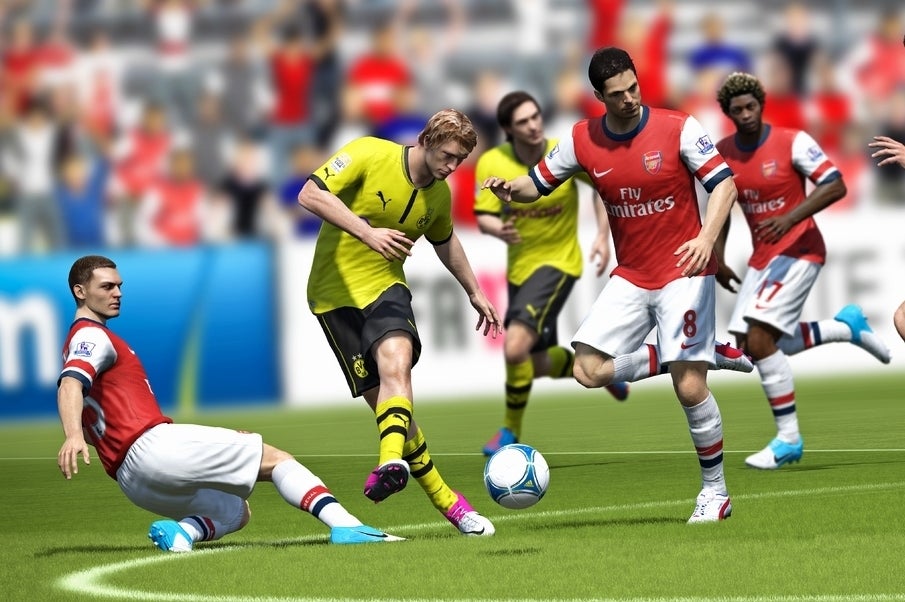 It's not the biggest football story of the day, but EA Sports and FIFA have signed a deal that will see the games publisher retain the rights to the licence until the end of 2022.
"Our relationship with EA SPORTS is of high importance to FIFA," said Jérôme Valcke, FIFA's secretary general.
"The FIFA videogames are a key experiential component in our work to communicate the FIFA brand and its values all over the world. This is highlighted by the 2.5 million football fans that have competed in this year's FIFA Interactive World Cup, which is just one example of the power of our partnership with EA."
The deal covers all FIFA branded games and is a lucrative one for EA. In the UK the annual FIFA titles are steady sellers that rarely drop out of the top ten on the software charts and globally EA says 65 million games of FIFA are played weekly worldwide.
"EA Sports released the first FIFA-branded soccer game in 1993, and 20 years later our partnership with FIFA continues to be very strong," added EA Sports head Andrew Wilson.
"Our franchise has become the benchmark for quality and innovation in the sports videogame genre, and we look forward to many more years of connecting with consumers around the world with our games carrying the prestigious FIFA name."
EA's most recent financial results were announced yesterday, with sales of $3.80 billion, down about 8 per cent from the previous year's $4.14 billion.