EA ends support for mobile Tetris, Tetris Blitz
Android games delisted, iOS versions to remain through April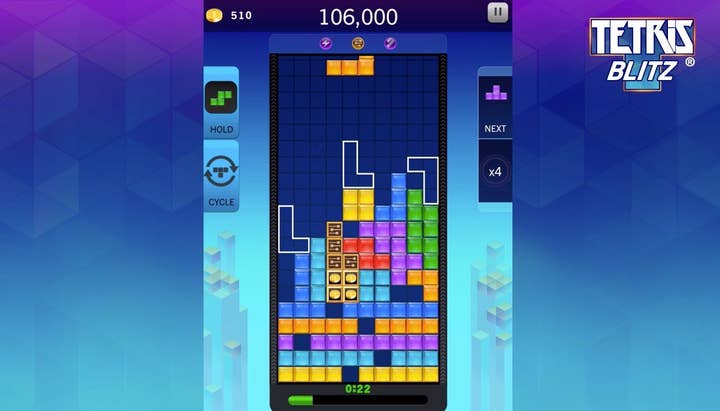 Electronic Arts is shutting down its Tetris games for mobile devices, including both Tetris and Tetris Blitz.
An announcement on the iOS store page (reaffirmed to GamesIndustry.biz by EA) for Tetris Blitz confirms the games will soon be removed, and in fact already appear to have been taken down from Google Play.
"Hello Fans, We have had an amazing journey with you so far but sadly, it is time to say goodbye," the statement reads. "As of April 21, 2020, Tetris will be retired, and will no longer be available to play. Kindly note that you will still be able to enjoy the game and use any existing in-game items until April 21, 2020. We hope you have gotten many hours of enjoyment out of this game and we appreciate your ongoing support. Thank you!"
EA declined to comment as to the reason for the games being taken down. It has been speculated that EA's license for Tetris may have expired, particularly in light of the launch of N3twork's Tetris Royale for mobile.
Update January 23, 2020: When this story was published yesterday, we noted that there were no longer any officially-licensed Tetris games available for Android. That immediately changed today with the launch of N3twork's Tetris on both iOS and mobile. The story has been amended above to reflect this.