EA looking at customers through ARPU lens
Publisher sees more revenue potential in ARPU, hints at f2p FIFA for mobile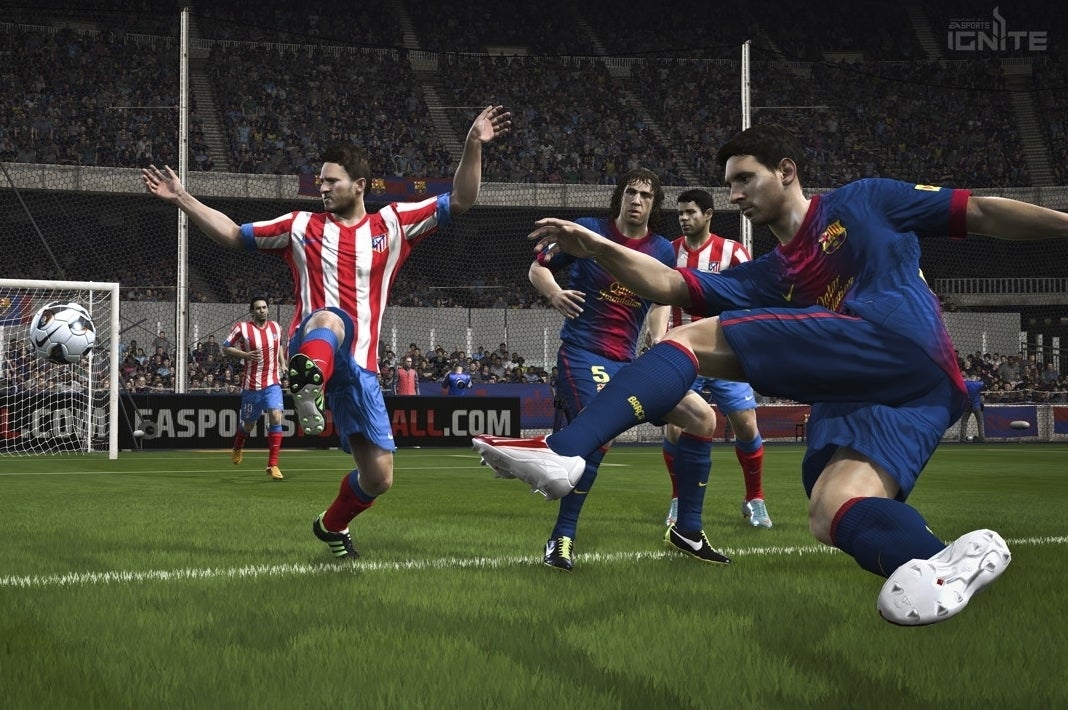 EA's executives described the future of the company as one defined by average revenue per user rather than up-front sales, with Frank Gibeau giving a strong hint that the company will release a free-to-play version of FIFA for mobile devices by the end of the year.
In an investor meeting at E3, EA COO Peter Moore said that, when looking at revenue opportunities for next generation consoles, the company would be focused on drumming up interest in add-on sales following the initial $60 purchase.
"We're aggressively getting after the pre-order business coming out of the momentum we had on Monday's press conference. And so if you go online, you're seeing a $60 price point for a next gen product for us. I believe that we'll add to that with DLC full game downloads... But looking at the customer more from an ARPU perspective rather than a packaged goods perspective, we think there's a great opportunity to get $70, $80, $90 from that consumer. But upfront from the clients, it's a $60 price point."
This will mean a greater focus on DLC and other low-overhead revenue streams made possible by the digital infrastructure of the consoles. EA said that 10 per cent of its current console revenue is from extra content, and it expects that number to increase in the next generation.
Earlier in the call, EA Labels president Frank Gibeau revealed that the company has a database of more than 300 million names; all registered users that it can directly contact to promote existing and new products.
Moore said that, in the past, EA had been highly reliant on pre-orders and retail, and was forced to pursue them through expensive advertising campaigns, driving up costs. Those days are gone. By retaining customers with the service structure of its main IPs, EA can use much cheaper direct-marketing techniques - something Moore described as, "putting chum in the water."
"Our ability to manage our marketing spend is going to be key here," he said, pointing to EA's 300-million strong database as its most valuable asset in that respect.
Gibeau revealed that EA still has "five or six" unannounced IPs in development, and effectively confirmed that it will launch a free-to-play version of FIFA for mobile devices before the end of the year. An investor asked why EA hadn't used its market-leading soccer franchise to capitalise on the enormous revenues earned by the most popular free-to-play mobile games.
"I think that you'll be very pleased this fall," he said.
Correction: Our earlier story had misquoted Moore as saying "We're aggressively getting out of the pre-order business." This has been edited.