E3 Awards see The Last of Us winning big with critics
The Last of Us takes home 'Best of Show' E3 Game Critics Awards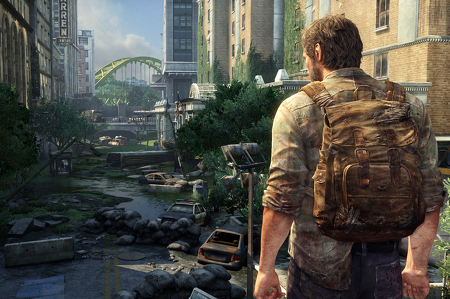 Naughty Dog's The Last of Us was one of a few titles at E3 2012 that drew huge buzz, and indeed, the action survival game won big with critics from the E3 Game Critics Awards. With stiff competition from Assassin's Creed III, Halo 4, Gears of War: Judgment and the newcomer Watch Dogs, The Last of Us took home a grand total of five awards including Best of Show.
Other winners for the show included XCOM, which took home Best PC Game. The Wii U won Best Hardware/Peripheral while South Park: The Stick of Truth was able to grab Best Role Playing Game.
Ubisoft's Watch Dogs, which debuted as a surprise to E3 goers, captivated the critics as well, who awarded the game two recognitions: Special Commendation for Graphics and Special Commendation for Innovation.
The full list of winners:
Best of Show: The Last of Us (Naughty Dog/SCEA for PlayStation 3)
Best Original Game: The Last of Us (Naughty Dog/SCEA for PlayStation 3)
Best Console Game: The Last of Us (Naughty Dog/SCEA for PlayStation 3)
Best Handheld/Mobile Game: Sound Shapes (Queasy Games/SCEA for PSVita, PS3)
Best PC Game: XCOM: Enemy Unknown (Firaxis Games/2K Games for PC, PS3, Xbox 360)
Best Hardware/Peripheral: Wii U (Nintendo)
Best Action Game: Halo 4 (343 Industries/Microsoft Studios for Xbox 360)
Best Action/Adventure Game: The Last of Us (Naughty Dog/SCEA for PlayStation 3)
Best Role Playing Game: South Park: The Stick of Truth (Obsidian Entertainment/THQ for PC, PS3, Xbox 360)
Best Fighting Game: Injustice: Gods Among Us (NetherRealm Studios/WBIE for PS3, Xbox 360, Wii U)
Best Racing Game: Need for Speed Most Wanted (Criterion Games/EA for PC, PS3, Xbox 360)
Best Sports Game: FIFA Soccer 13 (EA Canada/EA Sports for PC, PS3, Xbox 360)
Best Strategy Game: XCOM: Enemy Unknown (Firaxis Games/2K Games for PC, PS3, Xbox 360)
Best Social/Casual Game: Dance Central 3 (Harmonix/Microsoft Studios for Xbox 360)
Best Motion Simulation Game: Dance Central 3 (Harmonix/Microsoft Studios for Xbox 360)
Best Online Multiplayer: Halo 4 (343 Industries/Microsoft Studios for Xbox 360)
Best Downloadable Game: Unfinished Swan (Giant Sparrow/SCEA for PlayStation 3)
Special Commendation for Graphics: Star Wars 1313 (LucasArts for TBD Platforms), Watch Dogs (Ubisoft Montreal/Ubisoft for PC, PS3, Xbox 360)
Special Commendation for Sound: The Last of Us (Naughty Dog/SCEA for PlayStation 3)
Special Commendation for Innovation: Watch Dogs (Ubisoft Montreal/Ubisoft for PC, PS3, Xbox 360)