E3 2023 is cancelled. ESA tells us why
ESA executive director talks about the future of the show, saying, "We remain committed to providing a platform for industry marketing"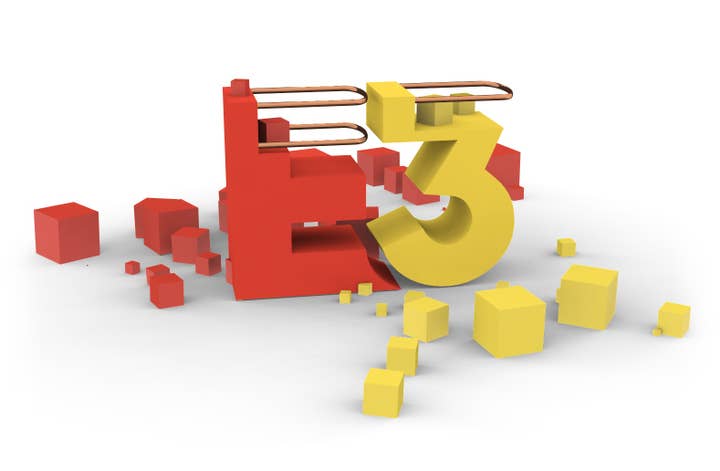 [Disclaimer: GamesIndustry.biz was partnered with E3 and parent company ReedPop was organising this year's event.]
E3 2023 has been cancelled, the ESA and ReedPop has announced.
The video games expo was due to take place between June 13th and June 16th at the Los Angeles Convention Center. It now will not be taking place at all, in either digital or physical form.
The event did not take place in 2022, but the ESA announced it had partnered with ReedPop (GamesIndustry.biz's parent company) to work on a new version of the show for 2023. However, major companies such as Nintendo, Sony and Microsoft would not support the event.
GamesIndustry.biz caught up with ESA president and CEO Stanley Pierre-Louis to ask what went wrong, and whether the show is likely to return.
Q: What went wrong?
SPL: As the voice and advocate for the video game industry here in the US, we believe that one of ESA's core roles includes convening the industry as well as finding the best ways to highlight the incredible work being done across the industry, both within companies and by the incredible workforce.
At ESA, that role of convener and advocate happens every day, whether we're aligning members on policy issues or advocating for the industry with government officials, with the media and with our various stakeholders. We have done that as well through E3.
Historically, E3 served as an industry platform to make announcements about games products and services, as well as an opportunity for business to get done. Over the years, even as consumers were invited to participate in E3, the event focused largely on the industry's marketing and business needs. However, those marketing needs have evolved and they started evolving even before the COVID-19 pandemic.
"We were off to a strong start. There was interest among exhibitors, industry players, media and certainly the fans."
So when we decided to bring back E3 in person for 2023, we knew that it would have to reflect those changing needs. That's what made working with ReedPop an ideal situation. They have a history and a track record in operating successful industry and consumer events including PAX, Comic Con, EGX, among others.
We were off to a strong start. There was interest among exhibitors, industry players, media and certainly the fans. Ultimately, however, there were challenges that proved too large to surmount.
First, several companies have reported that the timeline for game development has been altered since the start of the COVID pandemic. Second, economic headwinds have caused several companies to reassess how they invest in large marketing events. And third, companies are starting to experiment with how to find the right balance between in-person events and digital marketing opportunities.
With all that said, we remain committed to providing a platform for industry marketing and convening but we want to make sure we find the right balance for the industry's current and on-going needs. We also remain focused on our issue advocacy work on behalf of the most creative and innovative industry in the world. While E3 serves in many ways a public-facing element of what ESA does, our primary focus and our priority remains to advocate for the industry and the workforce that fuels a positive economic and cultural impact.
Q: Do you get the feeling that your members don't want this event anymore?
SPL: We've always engaged our members on strategic decisions including those involving E3 to ensure that we take their priorities into account when planning any events or programs. We certainly did that here. We retained the services of ReedPop knowing that about their track record and history in conducting very positive events, but also in collaborating with our members and ensuring that there was onboarding so that ReedPop understood the needs of members and make sure those connections were made before handing over the day-to-day operations.
We did our best to reshape that but, in the end, companies make individual business and marketing decisions about what works. It's an evolving landscape and we want to ensure we are meeting those needs.
Q: If E3 was to continue, how would you do it? Does it need a complete reset?
SPL: What we want to make sure we are doing is providing a platform that works for the needs of the industry. That means continuing to ask the questions we were asking in the last round but also monitoring how they want to deploy their assets in an evolving world. But we also need to be mindful that we are in the midst of a very different period for industry in terms of game development and economic headwinds, so we want to make sure we are providing a platform in a way that is sustainable for today and in the future.
"What we want to make sure we are doing is providing a platform that works for the needs of the industry"
It's a matter of finding the right pitch – and I mean that in the sound way – for the needs that are evolving. They're continuing to experiment with how they market their works. We're seeing other shows coming back slowly, but coming back. They're at a different scale and investment commitment than E3 so we have to continue to work on how we create a dynamic and sustainable model that meets the needs of the industry.
Q: I found during the whole E3 2023 campaign, at times, there was a level of animosity towards the event. Why is that?
SPL: I don't see it exactly the same way but it's interesting to hear the perspective that you have. E3 represents many things for many people and I think its legacy is always being written. It means some things for people in a nostalgic way and then it represents the future for others in other ways.
We want to make sure that it's an opportunity and platform to showcase what's best about our industry, but also to allow and enable the great convening that happens in E3. Unlike what happens with other platforms, it's the one time when you know you'll see the most amount of people around the world excited about games but also excited about each other. What I loved about going to E3 was certainly the announcements and the amazing scale of the production of the booths, but you also saw people meeting for business and meeting for networking. It was a convening and people came because it was the place to be. We want to make sure we provide that opportunity for industry moving forward, both the marketing aspect but also the convening at such a large scale.
Q: Do you think there were things that could have been done better? Was communication an issue on what E3 was going to be this year?
SPL: We certainly spent quite a bit of time during the onboarding process of introducing and connecting them with exhibitors so they were directly hearing what the needs were and could craft a strategy and a show around those needs. We did our best certainly to set this up for success and we know that ReedPop really put the shoulder to the wheel in wanting to organise a program that met those stated needs. I think largely these factors of game development timeline and economic headwinds were very difficult to surmount in these times.
"I think largely these factors of game development timeline and economic headwinds were very difficult to surmount in these times"
Like I said, it's a significant investment for companies not only to put on the digital shows that they would do at E3 and the announcements, but also bringing that human capital to bring things to life and to network. It's a very different kind of investment than some of the other platforms they have been using and experimenting with throughout the pandemic.
Q: Does E3 need the big platform holders – Nintendo, Sony and Xbox – to have any chance of success?
SPL: E3 will iterate to ensure it's meeting the needs of companies that want to market on this global platform. That means it will iterate in how people engage with E3. We want to meet the needs of players who view this as an important platform and that's going to evolve over time.
Q: In the past, a huge amount of ESA's money came from E3. Does this impact your ability to do the rest of your work in terms of industry advocacy?
SPL: As the industry's voice and advocate in the US, we are fortunate to have strong support from our members in the work we do each day. So while E3 in many way serves as a public-facing element of what we do, our primary focus has been on advocating for member companies and for the industry workforce and what they provide to us in a cultural way. Our member companies have been very supportive with that program and understand its vitality particularly as our industry has gained prominence and cultural relevance in very positive ways. We are moving forward with our programming given the needs of our industry but also the desire to ensure we are viewed in a favourable light and advocating in a way that demonstrates our cultural impact.
Q: But do you still have the funds to keep doing that?
SPL: E3 does not affect our budgeting for our advocacy work.
Q: To those outside of the industry, E3 being cancelled might suggest an industry tightening its belt. Do you feel it tells us something about the state of the market?
SPL: I'm giving very general comments about what I am seeing and much of what I am talking about really is what we are seeing in the news and companies are reporting this in very public ways. Each company is in a different position. It's hard to isolate those grand statements with every company. It's important to recognise that different companies are in different stages of game development, of game releases, of how they are putting out new products and services in addition to the games.
"Overall, the industry continues to be strong but we're also coming into a different time"
I don't know if it's an overall sign of industry but it's certainly an indicator that we're in a different position than we've been in in a very long time. In 2012, US revenues for the video game industry was around $14.8 billion. Ten years later, I think the number was something like $56.6 billion – somewhere between $55 billion and $60 billion. It shows the consistent growth the industry has had, double-digital growth, almost four-digit growth over a decade. Overall, the industry continues to be strong but we're also coming into a different time. Companies are adjusting and trying to find their way to make sure they are making the right decision to continue that sustainability.
Q: Is the plan for E3 to return in 2024?
SPL: We're committed to providing an industry platform for marketing and convening but we want to make sure we find that right balance that meets the needs of the industry. We're certainly going to be listening and ensuring whatever we want to offer meets those needs and at that time, we will have more news to share.
Q: It sounds like if E3 does return, it won't be like what we've seen in the past?
SPL: ESA has advocating for the industry in the US for almost 30 years. E3 has been in operation for many of those years. It's an important staple in what we provide for industry. It's certainly one of the things we provide for industry including the important advocacy work but we really look forward to bringing the industry together to showcase the incredible innovations and creative works that we have produced.
That's going to remain strong with ESA, ensuring we continue to provide those opportunities. We'd certainly love E3 to continue to be a part of that, but we know we'll continue in our day-to-day roles in doing the issue advocacy for industry.