Duke Nukem 3D composer sues Gearbox, Pitchford, and Valve
Gearbox allegedly failed to pay royalties to Bobby Prince with Duke Nukem re-release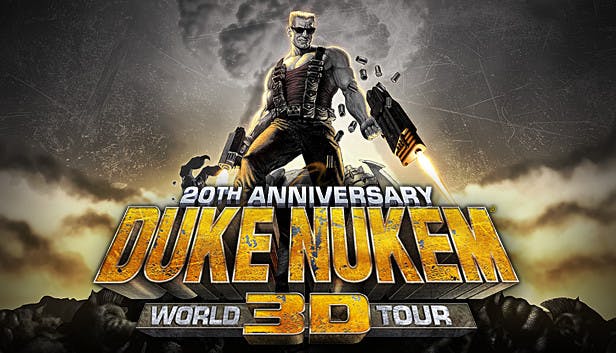 Iconic composer Bobby Prince is suing Gearbox, Randy Pitchford, and Valve over unpaid royalties from Duke Nukem 3D: 20th Anniversary World Tour.
Prince originally composed 16 songs for the 1996 original Duke Nukem 3D, published by Apogee Software, and was remunerated $1 for every copy of the game sold.
The copyright issue arises because Apogee merely licensed Prince's work, and so when Gearbox purchased the Duke Nukem property in 2010, it did not acquire the music.
According to the filing, Gearbox CEO Randy Pitchford admitted that Prince owns the rights to his music, but still refused to compensate him or remove the music from the game.
Prince also issued a take down notice to Valve under the Digital Millennium Copyright Act (DMCA) for distributing the game on Steam, which was allegedly ignored.
The filing claims that Pitchford made multiple assurances to Prince that he would be "taken care of" and that he would "do right."
However, these were allegedly false promises, and the filing accuses Pitchford of "stringing Mr. Prince along."
Prince has requested a trial by jury and maximum statutory damages, or actual damages and defendants' profits, plus legal fees.