Draw Something and Word With Friends coming to Windows Phone
Zynga brings hit titles to the platform as ecosystem hits 100,000 published apps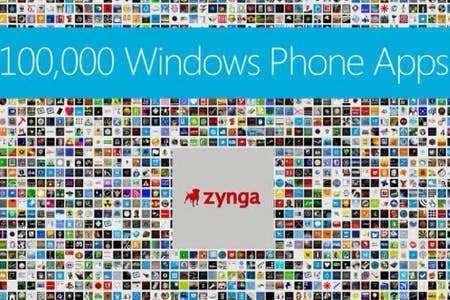 Zynga will bring the hit mobile games Words With Friends and Draw Something to Windows Phone this autumn.
The news arrives just as Microsoft's Windows Phone platform reaches the milestone of 100,000 published apps. Both games will only be available to Nokia customers for the first two months, after which they will be sold to all Windows Phone users.
Windows Phone still lags behind both iOS and Android in terms of games, with key releases like Angry Birds Space missing out the platform altogether. However, new data released by Flurry suggests that the platform is starting to make up some of the ground that lies between it and Android.
In the last 12 months, the number of new Windows Phone project starts registered with Flurry has grown 600 per cent, significantly outpacing the average growth rate across all platforms of 50 per cent. Windows Phone still only accounts for 4 per cent of total project starts, but Flurry posits that its growth rate marks it out as a "competitive threat" to Android.
The Windows Phone ecosystem has also been boosted by Microsoft's announcement of its Windows 8 Surface tablet, and the unveiling of a more developer friendly Windows Phone 8.