Dragon's Crown ships 800,000
Atlus touts success of controversial beat-'em-up on Sony platforms; Vita-exclusive Persona 4 Golden ships 700,000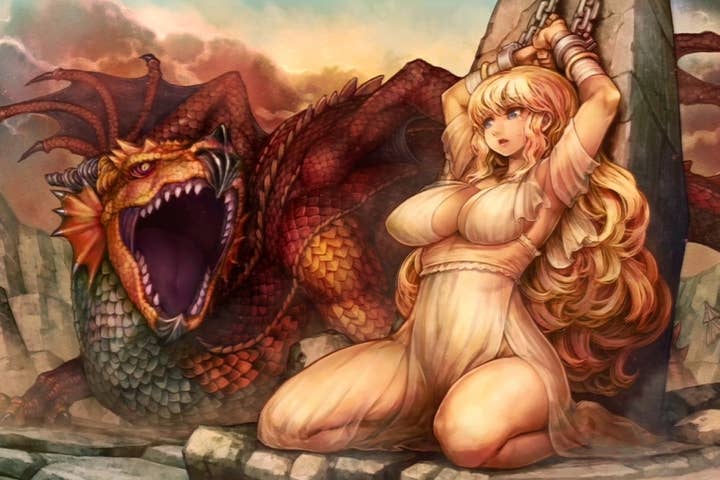 Atlus has found that niche titles can still put up big numbers. The Japanese publisher today gave sales updates for two of its recent hits, saying the fantasy beat-'em-up Dragon's Crown has shipped 800,000 copies to date, while Persona 4 Golden has shipped 700,000 copies. Both tallies include the number of copies downloaded through Sony's PlayStation Store.
First released for the PlayStation 3 and PS Vita in July, Dragon's Crown sparked plenty of debate upon its release for its hyper-sexualized depiction of female characters. Developed by VanillaWare, the game was originally set for a 2012 release from UTV Ignition Games, but Atlus later acquired the rights to the project from the company and added it to its own release schedule in Japan and North America.
Although Persona 4 Golden shipped fewer copies in a longer stretch of time (first released in June of 2012), its total may be more impressive. The game is a remake of the 2008 PlayStation 2 RPG Persona 4, and managed to hit its sales mark despite releasing exclusively on the PS Vita.
Those shipment numbers are poised to grow further, as Atlus is discounting the downloadable versions of both games in Japan until the New Year.