Dragon Age: Inquisition named GOTY at SXSW Interactive
Middle-Earth: Shadow of Mordor and Hearthstone also take home major honours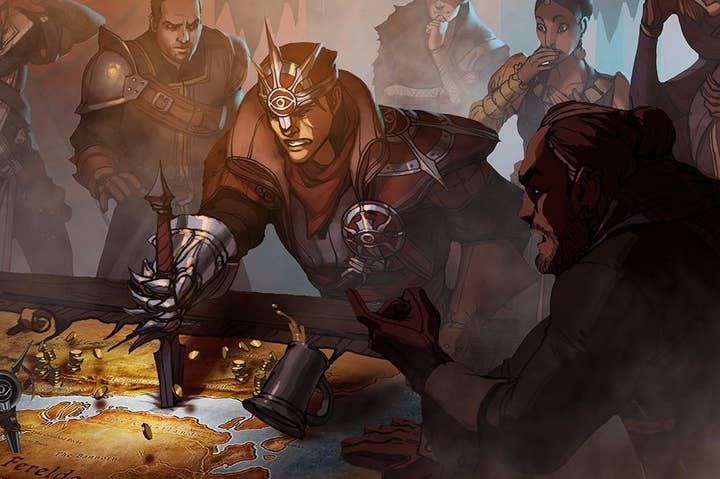 Dragon Age: Inquisition added yet another Game of the Year award to its growing stack at SXSW Interactive over the weekend.
EA Bioware's much-lauded fantasy RPG received the same honour at both DICE and The Game Awards, so another victory comes as no surprise. Another entirely expected victor was Monolith's Middle-Earth: Shadow of Mordor, which won for Excellence in Design and Direction and Excellence in Gameplay - two highly coveted prizes.
Blizzard's Hearthstone: Heroes of Warcraft picked up the award for Mobile Game of the Year, a category that featured handheld games like Super Smash Bros. 3DS alongside games like Monument Valley and Threes.
The full list of winners, including a handful of genuinely unusual categories, is below.
Most Valuable Add-On Content - The Last of Us: Left Behind
Excellence in Art - Child of Light
Most Valuable Character - Ellie from The Last of Us: Left Behind
Excellence in Convergence - South Park: The Stick of Truth
Most Anticipated Crowdfunding Game - Star Citizen
Matthew Crump Cultural Innovation Award - This War of Mine
Excellence in Design and Direction - Middle-Earth: Shadow of Mordor
Most Valuable eSports Team - Cloud 9
Excellence in Gameplay - Middle-Earth: Shadow of Mordor
Mobile Game of the Year - Hearthstone: Heroes of Warcraft
Excellence in Multiplayer - Super Smash Bros. Wii U
Excellence in Musical Score - Transistor
Excellence in Narrative - The Wolf Among Us
Most Valuable YouTube Channel - Rooster Teeth
Excellence in SFX - Alien: Isolation
Excellence in Technical Achievement - Destiny
Tabletop Game of the Year - Star Realms
Excellence in Visual Achievement - Far Cry 4
Game of the Year - Dragon Age: Inquisition