Dota 2 tournament prize pool hits $6 million
Community initiative pushes The International's prize to unprecedented level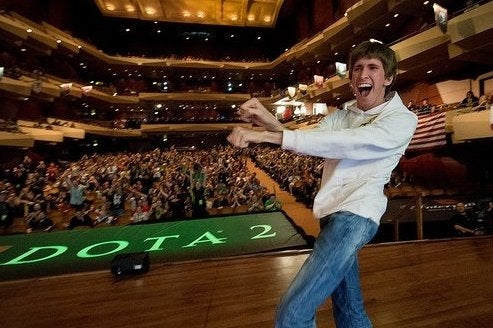 The prize pool for Valve's official Dota 2 tournament, The International, has reached more than $6 million.
The ballooning value of the championship in dollars is broadly representative of the meteoric rise of eSports. By way of example, last year's tournament was backed by a prize pool of $2.9 million, with the overall winner taking half of the total.
Valve started The International's 2014 prize pool with $1.6 million, and it now stands at just over $6.1 million. All of the growth since then is down to an ebook called "The Compendium", which Valve is selling to the Dota 2 community for $10 a time.
The Compendium is a conduit for a range of ways that viewers can interact with the live tournament, many of which earn points that can be exchanged for in-game items. Every purchase of The Compendium adds another $2.50 to The International prize pool.
And Valve has showed its confidence in pushing the prize even higher by adding stretch goals up to the value of $10 million.
The International will be held at the Key Arena in Seattle, Washington from July 18 to 21, 2014.