Dorian lands $2m in seed funding
Interactive storytelling app start-up will target Millennial and Gen Z women with initial offerings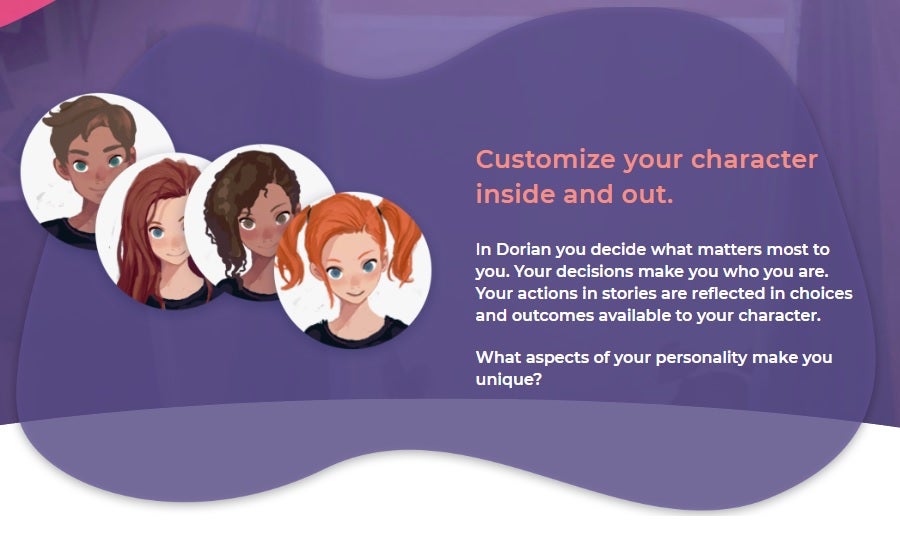 The success of Black Mirror: Bandersnatch has created some buzz around Choose Your Own Adventure-style entertainment, and that buzz can mean backing for start-ups. San Francisco-based Dorian announced this week that it has raised $2 million in seed funding to pursue its own ambitions of interactive storytelling with a collaborative social component.
"Dorian was started by women in leadership roles which helps us create stories that feature diverse and authentic female role-models that are scarce in interactive entertainment and particularly in games," said Dorian CEO Julia Palatovska. "When we talk to players, we hear that young women are tired of the Cinderella stories that still dominate content for women. Dorian will give players control over their individual storyline, the opportunity to connect with like-minded people and the chance to express themselves through meaningful choices that make a difference."
Dorian is currently seeking beta testers for its app, which it plans to release on iOS and Android.
The company's seed round was led by March Capital Partners, with London Venture Partners also participating. (Palatovska was previously an investor at London Venture Partners.) Others involved include MTG, Century Game, and Neoteny 4, along with angel investors like ESL co-founder Jens Hilgers, Twitch co-founder Kevin Lin, Kabam co-founder Holly Liu, and former AdColony CEO Jonathan Zweig.
"Dorian identified a generation shift in content consumption habits and aims to build a platform to reach both underserved female audience and the next generation of content creators," said March Capital Partners managing director Gregory Milken. "Being attuned to their audience has given Julia and her team an advantage in creating an app that will make them leaders in the interactive digital fiction space."