Doodle Jump toys and games heading worldwide
Doodle Jump follows Angry Birds into the world of merchandise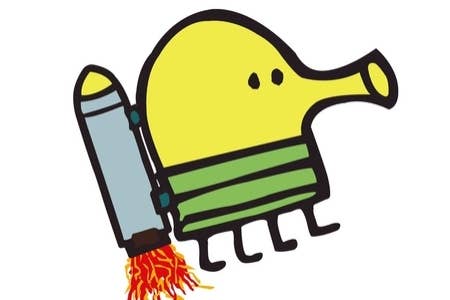 Doodle Jump developer Lima Sky has announced an exclusive master toy license with Innovation First International. Innovation will work closely with Lima Sky to create toys and games based on the Doodle Jump brand.
"Lima Sky prides itself on giving Doodle Jump fans a rewarding experience, both in terms of visual aesthetics and elegance of gameplay. Our ambitions for consumer merchandise are the same: quality of product and design sensibility must meet exacting standards," said Lima Sky chief licensing officer Eric Karp. "To fulfill on that promise, we've chosen best in class partners to create merchandise that Doodle Jumpfans will bring into their lives."
Innovation is also teaming up with Gund to create Doodle Jump plush toys. Retail partnerships will be announced soon, with a planned global merchandise launch in summer 2013.
"Doodle Jump is one of the last untouched powerhouse app brands. We are thrilled to bring this modern classic into the homes of fans globally with our broad assortment of toys and collectibles," stated Chris Troyak, president of Innovation First Labs, Inc.