Domina removed from Steam after studio's anti-trans post
Developer see relationship with platform ended after using patch notes to spout transphobic rhetoric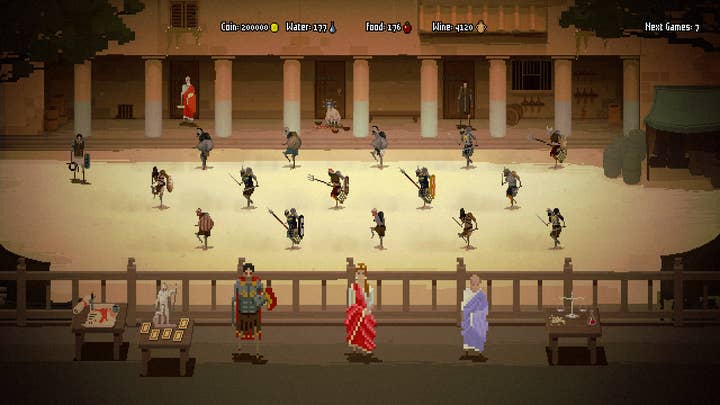 Content warning: Transphobia
Management simulator Domina has been delisted from Steam after developer Dolphin Barn Interactive used the platform to share a transphobic outburst.
In a news post on its Steam page, the studio claimed that the game's name had been changed to Dominus, and referred to Domina as its "deadname," before mocking the trans community in a long paragraph mentioning the "sex change" of the title.
The post went on to make transphobic accusations about a Twitch streamer.
The patch notes at the end of the post included several more troubling anti-trans remarks, one bullet point read "stop destroying the innocence of children by lying to them about basic biology."
Domina's Steam page now says the game is no longer for sale "at the request of the publisher," but a note from Steam on the discussions page shared via Resetera confirmed that the title had been removed by a member of Steam Support, with the following reason.
"A recent announcement posted to the Domina community hub includes insults targeting another person," it said. "We also notice that you are clearing a number of reported posts in your hub containing various rule violations. We made it clear in our last communication that future violations of our Rules and Guidelines like this would jeopardise our future relationship - with that in mind, we are ending our business relationship with 'Dolphin Barn Incorporated' and removing all associated products from sale."