Disney's Epic Mickey comes to 3DS with Sega Genesis follow-up
Mickey is returning to an old locale on a new system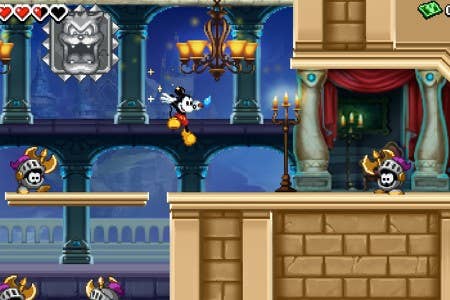 Disney Interactive Media Group has pulled off the veil on Epic Mickey: Power of Illusion, the first 3DS spinoff of the Epic Mickey franchise. The title will be developed by DreamRift in collaboration with Junction Point, and will revisit the setting of the classic Sega Genesis game, Castle of Illusion Starring Mickey Mouse. Mickey will face off against the evil witch Mizrabel once again, with a dual-screen gameplay mechanic allowing players to draw objects on the bottom screen that will manifest themselves in full 3D on the top screen.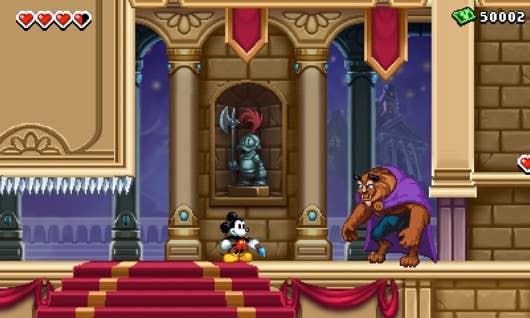 "The original 'Castle of Illusion Starring Mickey Mouse' changed the face of video gaming by allowing players to play as Mickey Mouse in a side-scrolling adventure full of dynamic environments," said Warren Spector, vice president and creative director, Junction Point. "We're honored to be able to pay tribute to this classic video game by creating a title that truly takes advantage of the unique capabilities of the Nintendo 3DS, putting the magic of Disney and the historic Castle of Illusion in the palm of your hands."
Epic Mickey: Power of Illusion will be release Fall 2012 for Nintendo 3DS.