Disney to buy Maker Studios for $500 million
YouTube video network could receive a further $450 million based on future performance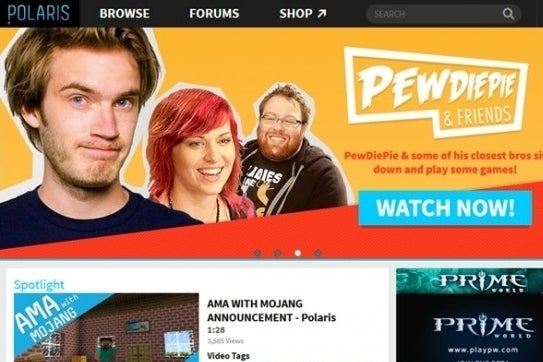 The Walt Disney Company will acquire the leading YouTube video network Maker Studios in a deal that could be worth up to $950 million.
Disney will buy Maker Studios for $500 million upfront, and a further $450 million in based on future performance targets. With 5.5 billion monthly page views from 380 million subscribers, Maker is one of the most prominent forces in an increasingly important branch of the media, and the amount of money involved makes this a landmark deal for YouTube content creators.
"Short-form online video is growing at an astonishing pace," said Robert Iger, chairman and CEO of The Walt Disney Company, in a statement. "With Maker Studios Disney will now be at the centre of this dynamic industry with an unmatched combination of advanced technology and programming expertise and capabilities."
Maker Studios will remain in its California headquarters and retain its offices in London and New York City. The company will now report directly to Disney CFO Jay Rafulo. The deal is expected to close in Q3 of this fiscal year.
Maker Studios was founded in 2009 as a collaborative effort between a group of individual YouTube creators: Lisa Donovan, Danny Zappin, Scott Katz, Kassem Gharaibeh, Shay Carl Butler, Ben Donovan and Philip DeFranco. Since then it has grown rapidly, and is now the umbrella beneath which a vast and diverse array of YouTube channels reside.
Marker's gaming subnetwork, which hosts dozens of popular channels and creators, is called Polaris. So far, Disney has not commented on how the deal will affect the structure of the company, if at all.
According to Techcrunch, Maker has raised $66 million in its lifetime, including a $26 million round in September 2013 that valued the company at approximately $300 million. Disney, which has 70 YouTube channels of its own, is paying handsomely to gain a surer footing with the YouTube audience.