Disney sees Infinity as game platform with "infinite" possibilities
Bill Roper doesn't rule out one day adding in Marvel or Star Wars characters; he also downplays any similarities to Skylanders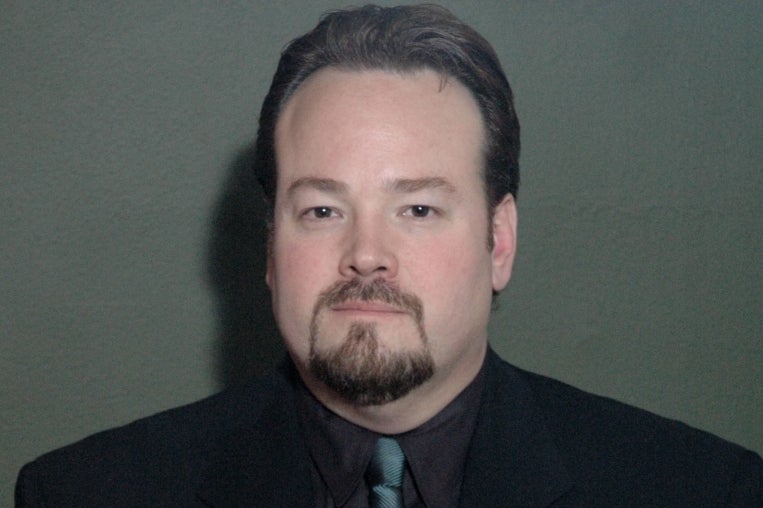 Bill Roper is probably best known for his time at Blizzard as one of the early leaders at the company, helping to ensure the success of franchises like Warcraft, Starcraft and Diablo, and subsequently as the founder of Flagship Studios (Hellgate: London) followed by a stint at Cryptic as design director (Champions Online). Now he's trying to leave his mark on the industry in a very different way with a wildly different kind of game project in Disney Infinity.
Roper originally joined Disney to oversee the interactive division for the Marvel business, but when Bungie co-founder Alex Seropian left Disney Interactive around a year ago, Disney Interactive decided to tap Roper to lead the games business. Currently for Roper, he and his team have a laser focus on Infinity, a toy/game hybrid that many have compared to Activision's enormously successful Skylanders franchise.
Roper, however, told GamesIndustry International that saying Disney Infinity is aping the Skylanders business is not a valid assessment at all.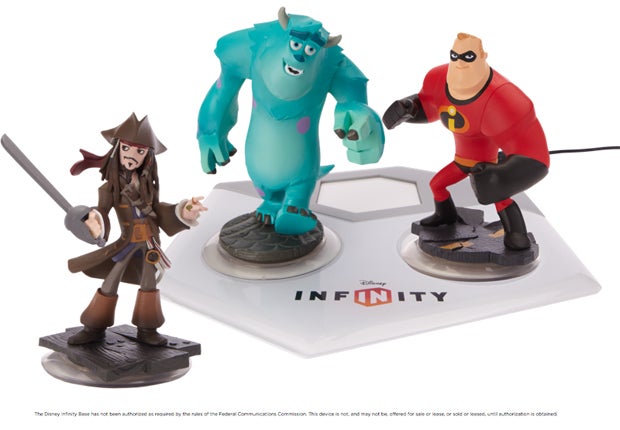 "We've been working on this for about three years. I think the comparison is where you have a physical toy, you put it on a base and it goes into the game world - and in my mind, that's really where it ends," he said. "There's just so much we're doing with Infinity in terms of open-world gameplay and our Toy Box [mode] of course, so really we're coming at this from a very unique angle."
"We want to have these great worlds and stories and characters that we actually give our players pretty complete control over. We want them to go tell their own stories and do their own thing with it. In my mind, when I was a kid and even now, I've got all these collectibles - we wanted to make something very compelling both for kids to play with and for people to collect. That's really been our focus, to make it appealing and accessible for everybody."
To drive home the point that Disney's been working in the toy/game hybrid space the whole time, Roper pointed to the Appmates app that Disney released around a year ago. Disney started selling Appmates toys based on the Cars 2 movie characters, and those toys could be used to control a virtual racing world on an iPad. Disney Infinity, shipping in late summer, takes the toy/game hybrid to another level, however, with each play set unlocking whole worlds to play around with from popular franchises like Monsters, Pirates of the Caribbean, The Incredibles, Cars and more.
"Disney has such a great opportunity here - for decades it's been about how do you bridge that gap between imagination and the physical space. The fact that we get to go spend time with the Imagineers, and say 'hey we've got these ideas, what can we do?' - they love the fact that we can explore stuff that they can never do," Roper noted.
"I think the beauty of Infinity is that it's a platform that we're building... I never discount any possibilities with the vast array of characters and worlds that we can tap into across the company"
"Just like anyone else in the industry, you look at where opportunities are that tie in with what your natural strengths are. Certainly we've got a fantastic toys business that we've already built for many years at Disney Consumer Products, and they've been a wonderful partner with us in basically building our own real and virtual toy business."
Where things really get interesting is in the completely open Toy Box mode; depending on which physical toys you have to place on the Infinity Base, you can combine characters from all sorts of Disney worlds. Needless to say, Disney owns one of the widest catalogues of incredible IP of any entertainment company on the planet. With Marvel and the recent addition of Lucasfilm, it's not too hard to imagine some pretty cool combinations of characters from comic books or from Star Wars inserted into Infinity. And because of the physical toy connection to the game, it's also not hard to imagine Disney suits dreaming with dollar signs in their eyes given the popularity of something like Star Wars.
"I think the beauty of something like Infinity is that it's a platform that we're building. So we don't try to be coy about it - we've done a lot of work about identifying the properties that we felt would really make the platform sing at launch, but I never discount any possibilities with the vast array of characters and worlds that we can tap into across the company," Roper said.
As for working with Star Wars in particular, Roper wouldn't commit just yet. "That was definitely exciting when that [news of the acquisition] came down from within the company. We love the potential for Infinity - we always joke, well, 'the possibilities are infinite'," he remarked. "For us, we're really just focused on launching this platform quickly. We've got incredible IPs, and we're showing the strength of what we're building with the way we've approached the creative, where everything in the game world is toys, so we can have a Jack Sparrow next to Sulley [from Monsters] and it makes sense."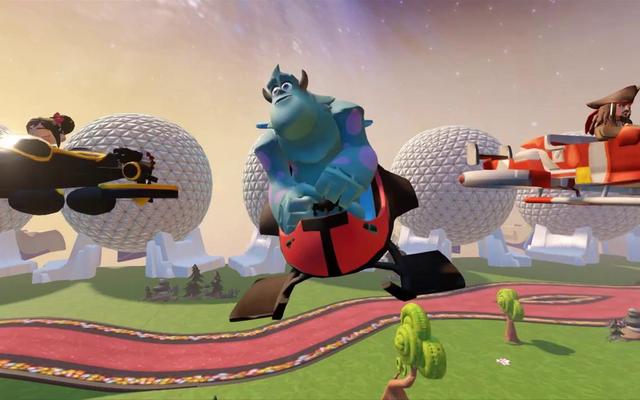 Disney Infinity is definitely a lighthearted family experience, and while it may not be what gamers are used to from Bill Roper, its tone has more in common with his earlier work than you think. "If you go back and look at what we originally did with Warcraft back in '94 and you follow those story lines and that world we built, there is a lot of humor in there, a lot of tongue-in-cheek and it's lighthearted," he noted.
Roper is embracing the lighthearted side and the chance to bring more game development sensibilities to Disney, he said.
"I'd been an in the trenches guy, elbow deep in the gears, making products for 17 years and now for the last two it's been more the publishing side, but it's been a fantastic opportunity to understand the breadth of the business and to hopefully be able to bring the sensibilities and the desires and drives of the developers onto that publishing side and being a voice for the development team. It's a great marriage - there's so much support from the top down in Disney Interactive to get the games right, and to make quality products. I think that's incredibly well reflected in Infinity," he said.