Disney combines interactive and consumer products divisions
The newly combined segment will be run jointly by Leslie Ferraro and Jimmy Pitaro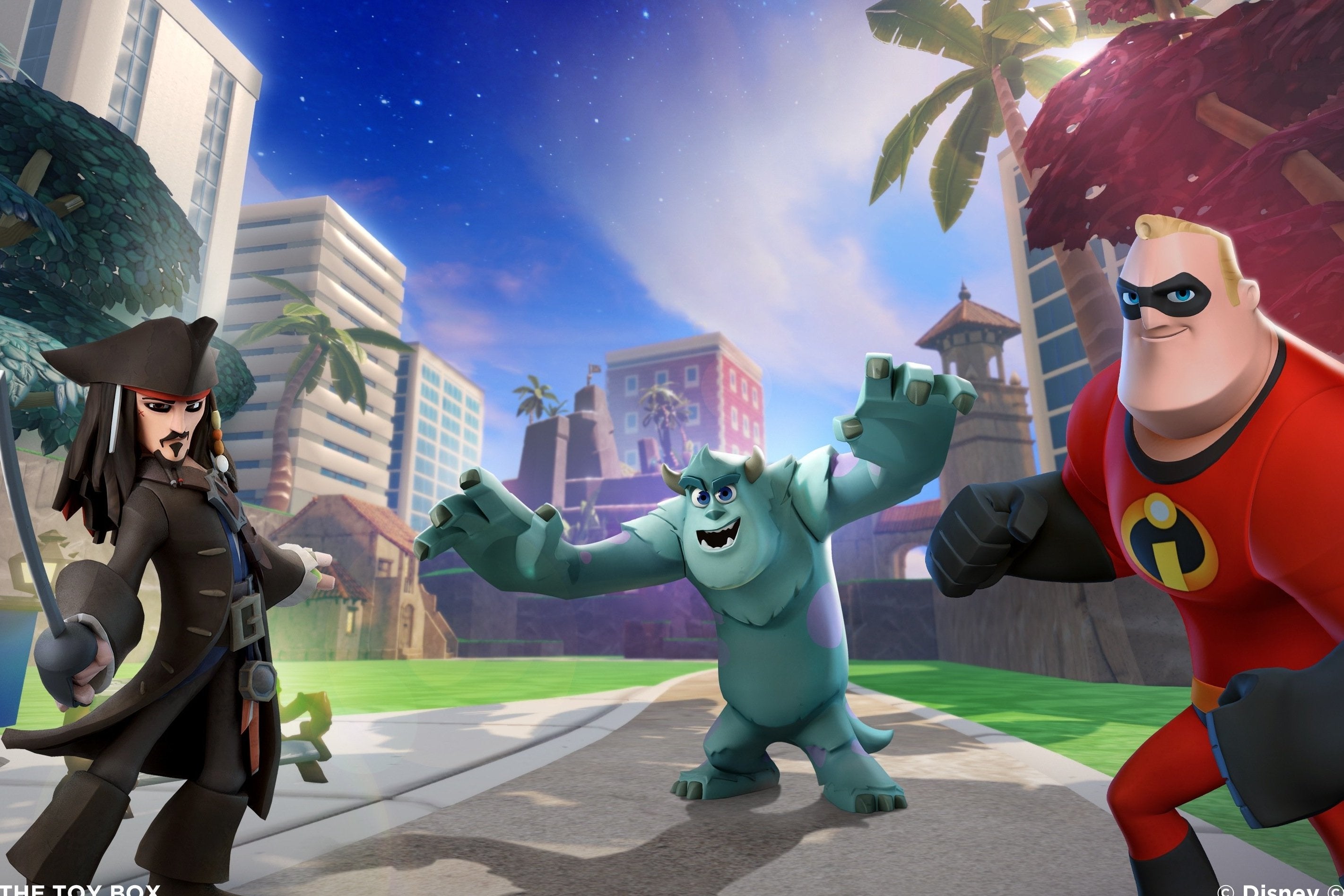 The Walt Disney Company, responding to "changing consumer preferences in a marketplace increasingly influenced by technology," has officially announced a combination of its interactive divison with its consumer products division. The new segment, aptly labeled Disney Consumer Products and Interactive Media (DCPI) will be jointly operated by Leslie Ferraro, Co-Chair, Disney Consumer Products and Interactive Media and President, Disney Consumer Products; and Jimmy Pitaro, Co-Chair, Disney Consumer Products and Interactive Media and President, Disney Interactive. Disney does expect to report the two businesses as one segment as of the beginning of fiscal 2016.
The goal of combining the divisions, Disney said, is to "share technological expertise and maximize opportunities and efficiencies" since the two businesses have had a similar focus of late. Naturally, the hugely popular Disney Infinity toys-to-life product is an area that crosses into both interactive entertainment and consumer product.
"Both Disney Interactive and Disney Consumer Products have a strong track record of connecting people to their favorite stories and characters," said Tom Staggs, Chief Operating Officer, The Walt Disney Company. "As technology and digital entertainment continue to evolve, a shared innovation strategy will enable this new segment to create unique and engaging products and experiences that exceed consumers' expectations."
Under the new structure, functional areas such as finance, strategy, business development, technology, human resources and communications, will be combined into joint teams reporting to both Pitaro and Ferraro. Furthermore, Disney has formed a new team called DCPI Labs, with the aim of "using cutting edge technologies to create new immersive products." This team will also report directly to Ferraro and Pitaro. Rgearding games, however, Pitaro will continue to directly oversee all social and mobile games, Asia games, online media and sales, and Disney Infinity.
"We are looking forward to leveraging Disney Interactive's digital, technological and mobile expertise to explore the unlimited possibilities that this partnership represents," said Pitaro.
Despite the success of Infinity, Disney's Interactive unit has generally been underperforming. In the first six months of the current fiscal year, sales for Disney Interactive dipped 8 percent to $619 million. More recently, though, in the last six months Interactive's sales jumped up 17 percent to $2.35 billion and its operating income was up 40 percent to $988 million.