Digital game sales in US have climbed 23% since 2010
New ESA Essential Facts report also shows that over 155 million Americans are now playing games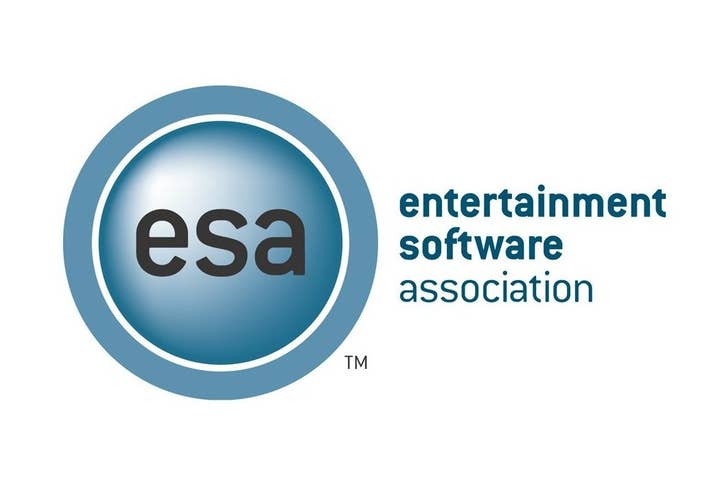 The Entertainment Software Association's 2015 Essential Facts report is filled with interesting information on the North American games business. From a sales perspective, you can see from the chart below that there's been a steady decline in retail game sales while digital comprises a larger and larger portion of the sales pie with each year. As of last year, digital revenues officially passed the tipping point and now make up the majority of game sales in the U.S. Back in 2010, digital only accounted for 29 percent of total game sales, but the rise of mobile and the continued growth of digital storefronts like PlayStation Network, Xbox Live and Steam have clearly grabbed consumers' attention.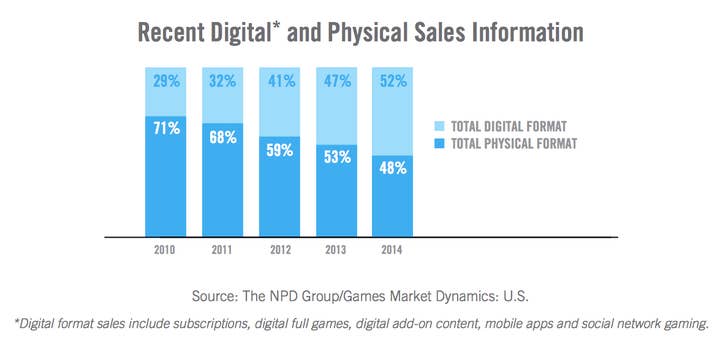 While digital publishing has led to a wider variety of games and unique efforts from indies, when looking at the retail picture, it's actually the same genres that typically dominate sales charts. In 2014, action games accounted for more than 28 percent of sales and shooters were responsible for another 21 percent.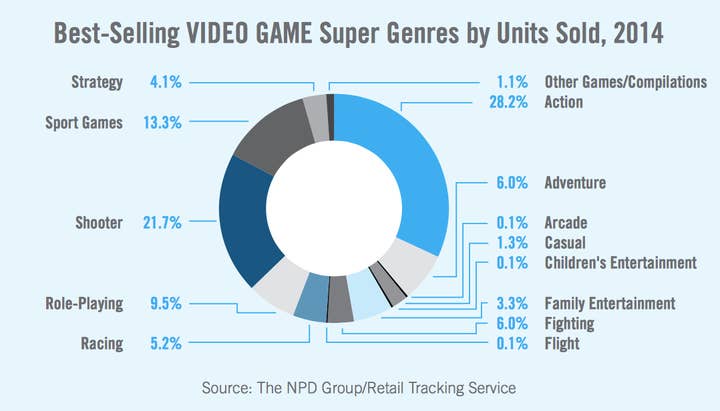 The ESA found that when looking at platforms, the PC still rules. The PC was cited as the device used most frequently for games at 62 percent, and this was followed by consoles (56 percent), smartphones (35 percent), other wireless devices (31 percent) and dedicated handhelds (21 percent).
Looking at the demographics, ESA said that there are now 155 million Americans playing games, and that 80 percent of U.S. households own a device to play games. 51 percent of American households have a dedicated console and ESA found that 42 percent of Americans do play games for 3 or more hours per week. There are still more male players (56 percent) than female (44 percent) but ESA noted that women age 18 or older actually represent a third of the game-playing population and more than double boys age 18 or younger (15 percent). When it comes to purchasing, however, males still represent a majority at 59 percent.
Check out the complete report for more information.