DICE Summit introduces new format, bigger venue
And the Interactive Achievement Awards will now be known as the DICE Awards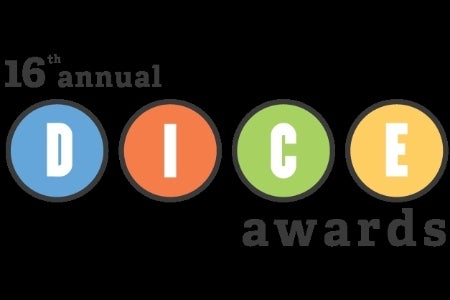 Correction: Organizers have contacted us to let us know that the new format is not multi-track; it's single-track but sequential.
Original story:
The Academy of Interactive Arts & Sciences (AIAS) has announced some changes for its annual DICE Summit. The event is changing venues, moving from the Red Rock Resort to the Hard Rock Hotel and Casino (still in Las Vegas) and introducing a new format.
A keynote will kick off each day, and the rest of each day will offer attendees four separate experiences, as outlined by the DICE moniker: Design, Innovate, Communicate, and Entertain. There will be a separate keynote for each conference track. Also, each conference track will conclude with a special networking event where attendees and speakers from that track can mingle.
The speakers announced so far include Randy Pitchford, president of Gearbox Software, Jenova Chen, creative director and co-founder of thatgamecompany, and Jesse Schell, CEO of Schell Games and professor of the Practice of Entertainment Technology at Carnegie Mellon University.
DICE will be capped off on the third day by the 16th Annual DICE Awards, which is the new name for the awards.
"Interactive entertainment is ingrained in our culture. We're a $60 billion global industry of individuals and companies who are pushing the boundaries of technology, creativity and artistic expression every day," said Martin Rae, president, Academy of Interactive Arts & Sciences. "The Academy established the annual D.I.C.E. Summit and awards program to not only celebrate our industry achievements, but to provide a dedicated forum to share ideas and foster innovation. Our industry is maturing, and we're excited to reflect that with changes, such as the new format and new look for the Awards, so that we remain at the forefront of shaping and moving our industry into the next stage of its evolution."
The 2013 DICE Summit officially kicks off on Tuesday, February 5, offering a full day of networking events, including new activities like a 5K run and whiskey, beer and wine tastings, which will complement the annual golf, go-kart and poker tournaments.
Registration has opened for DICE at dicesummit.org, and attendees can get an early registration discount if they register by November 9, 2012.