DICE Awards now taking submissions
The nominations process for the 17th annual DICE Awards has started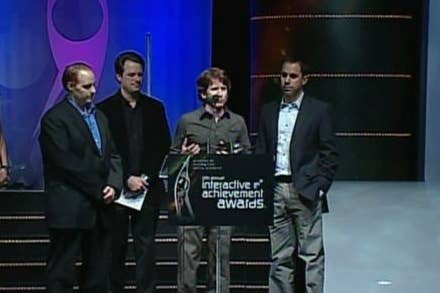 The Academy of Interactive Arts & Sciences (AIAS) has officially started accepting submissions for the 17th Annual DICE Awards, meaning that the Academy's 22,000+ members from the publishing and development sides of the industry are now invited to submit titles for consideration through Monday, Dec. 2, 2013, at 5:00 PM PST. The finalists will then be announced in January 2014.
"The DICE Awards highlight the best that 2013 has to offer, showcasing for posterity the stories and experiences that touched gamers at that moment in time," said Martin Rae, president, Academy of Interactive Arts & Sciences. "What the Awards bring to the attendees is an evening when we can toast the achievements of the extremely hard working peers in our creative industry; to viewers and consumers it is a chance to inspire future game makers to dream about one day getting on the DICE Awards stage alongside their gaming heroes."
Alongside the usual awards categories, AIAS has added another honor for 2014: Online Game of the Year. Because of the nature of online gaming, this is the one category that may honor titles outside of the current calendar year. For all the other categories, to be eligible for nomination, a game must have been released to the public between Jan. 1 and Dec. 31, 2013.
Who will win this year's top honors? Last year, Thatgamecompany took home Game of the Year for Journey, and the year before that it was Bethesda for Skyrim. We'll find out as the winners are revealed at the DICE Awards ceremony on Feb. 6, 2014, at the Hard Rock Hotel and Casino Las Vegas.