Diablo III Reaper Of Souls is UK #1
47 per cent of purchasers snap up Ultimate Evil Edition on PS4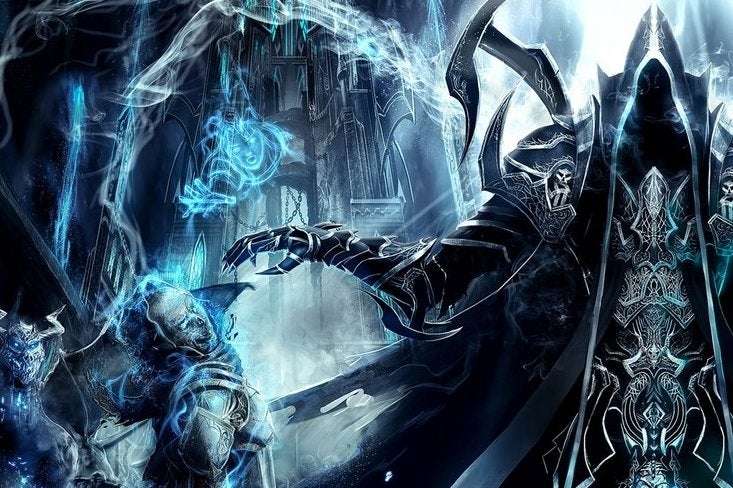 Diablo III Reaper of Souls Ultimate Evil Edition is a new entry on the UK chart and enters at the top. Diablo III originally appeared on the chart in May 2012 at number two, but this new edition gives the franchise its first ever all formats number one.
Gamers favoured the Playstation 4 version of the game, with sales split 47 per cent on PS4, 32 per cent on Xbox One, 13 per cent on Xbox 360 and 8 per cent on PS3.
Bandai Namco's JRPG Tales of Xillia 2 was the only other new entry this week at 10, but Plants Vs Zombies: Garden Warfare deserves a special mention for jumping from 15 to 3 with the release of PS3 and PS4 versions of the game.
UKIE Games Charts courtesy of GfK Chart-Track.
| Last Week | This Week | Title |
| --- | --- | --- |
| New entry | 1 | Diablo III Reaper Of Souls Ultimate Evil |
| 1 | 2 | The Last Of Us: Remastered |
| 15 | 3 | Plants Vs Zombies: Garden Warfare |
| 3 | 4 | Minecraft: Xbox 360 Edition |
| 4 | 5 | Call Of Duty: Ghosts |
| 2 | 6 | Watchdogs |
| 5 | 7 | Minecraft: PlayStation 3 Edition |
| 6 | 8 | The LEGO Movie Videogame |
| 8 | 9 | Grand Theft Auto V |
| New entry | 10 | Tales Of Xillia 2 |
| 10 | 11 | Titanfall |
| 7 | 12 | FIFA 14 |
| 9 | 13 | Battlefield 4 |
| 11 | 14 | Sniper Elite 3 |
| 12 | 15 | Tomodachi Life |
| 14 | 16 | LEGO Marvel Superheroes |
| 16 | 17 | Forza Motorsport 5 |
| 13 | 18 | Assassin's Creed IV: Black Flag |
| 17 | 19 | Terraria |
| 19 | 20 | Skate 3 |