Diablo III finally gets a release date: May 15
A World of Warcraft annual pass gets you the game for free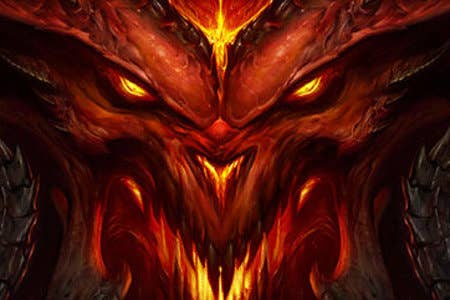 "It's done when it's done" has always been Blizzard's mantra, and the finish line for Diablo III is now in sight, as the company finally has confirmed a worldwide launch of May 15. Those players using Battle.net are able to pre-order the much anticipated action RPG today.
"After many years of hard work by our development team and months of beta testing by hundreds of thousands of dedicated players around the world, we're now in the homestretch," said Mike Morhaime, CEO and cofounder of Blizzard Entertainment. "We look forward to putting the final polish on Diablo III over the next two months and delivering the ultimate action-RPG experience to gamers worldwide starting on May 15."
Blizzard is taking the global release of the title quite seriously; Diablo III is being fully localized into Latin American Spanish, Brazilian Portuguese, French, German, European Spanish, Italian, Polish, Russian, Korean, and Traditional Chinese. Latin America and Russia will receive the game on June 7.
Diablo III is being offered for $59.99 on Windows and Mac, and Blizzard also is promoting the title with a special alabaster-white Collector's Edition, sold exclusively in retail stores at a suggested retail price of $99.99 USD; this beast of a package includes the game, a behind-the-scenes Blu-ray/DVD two-disc set, the Diablo III soundtrack CD, a 208-page Art of Diablo III book, and a 4 GB USB soulstone (including full versions of Diablo II and Diablo II: Lord of Destruction) and corresponding Diablo skull base, as well as exclusive in-game content for Diablo III, World of Warcraft, and StarCraft II: Wings of Liberty.
It's worth noting that World of Warcraft players can get the game for free if they sign up for the annual pass. The offer expires on May 1. So far, one million people are using the annual pass (a 1-year commitment to WoW).
Diablo III is likely to do quite well for Activision Blizzard. Doug Creutz of Cowen and Company has predicted a first year unit sell-through of 5 million.
"We note that Diablo III will also feature a real money auction house, which will allow players to trade virtual goods to each other for real currency; Blizzard will receive a cut of each transaction," he added.
"While we think the revenue opportunity is real, we are currently modelling no meaningful impact on ATVI's results from this aspect of the game, due to the difficulty of predicting its popularity."
He also predicted Bungie would ship its new title in 2013, and Blizzard would release a new MMO in 2014.