DHX Media undergoes layoffs
Reorganization from Nerd Corps acquisition leads to job cuts at Canadian family content company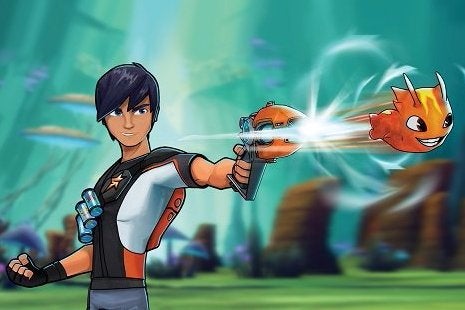 DHX Media instituted a round of layoffs earlier this week, the company today confirmed for GamesIndustry.biz.
The layoffs were said to be part of a reorganization following DHX's acquisition of Slugterra developer Nerd Corp late last year. Prior to the deal, the studio behind the Slugterra series had its own developers working on apps and games alongside its primary animation business. Going forward, the DHX Content group (which includes Nerd Corps co-founder Asaph Fipke and president Ken Faire) will take the lead on interactive gaming across DHX's stable of properties.
"App development continues to be a key strategy for our content division and the company and there is still a sizeable interactive group in Vancouver, under the content division, and also in Toronto under Barbara Baillie in support of the channels and for corporate," Faire said.
In addition to Nerd Corps properties like Slugterra and Monster High, DHX Media boasts the rights to an assortment of well-known shows, including Yo Gabba Gabba!, Caillou, Teletubbies, and Inspector Gadget.