Devs suggest government play a larger role in regulation and research around addiction
Earthbound Games' Colin Anderson says lessons learned from broadcasting should help shape future of digital media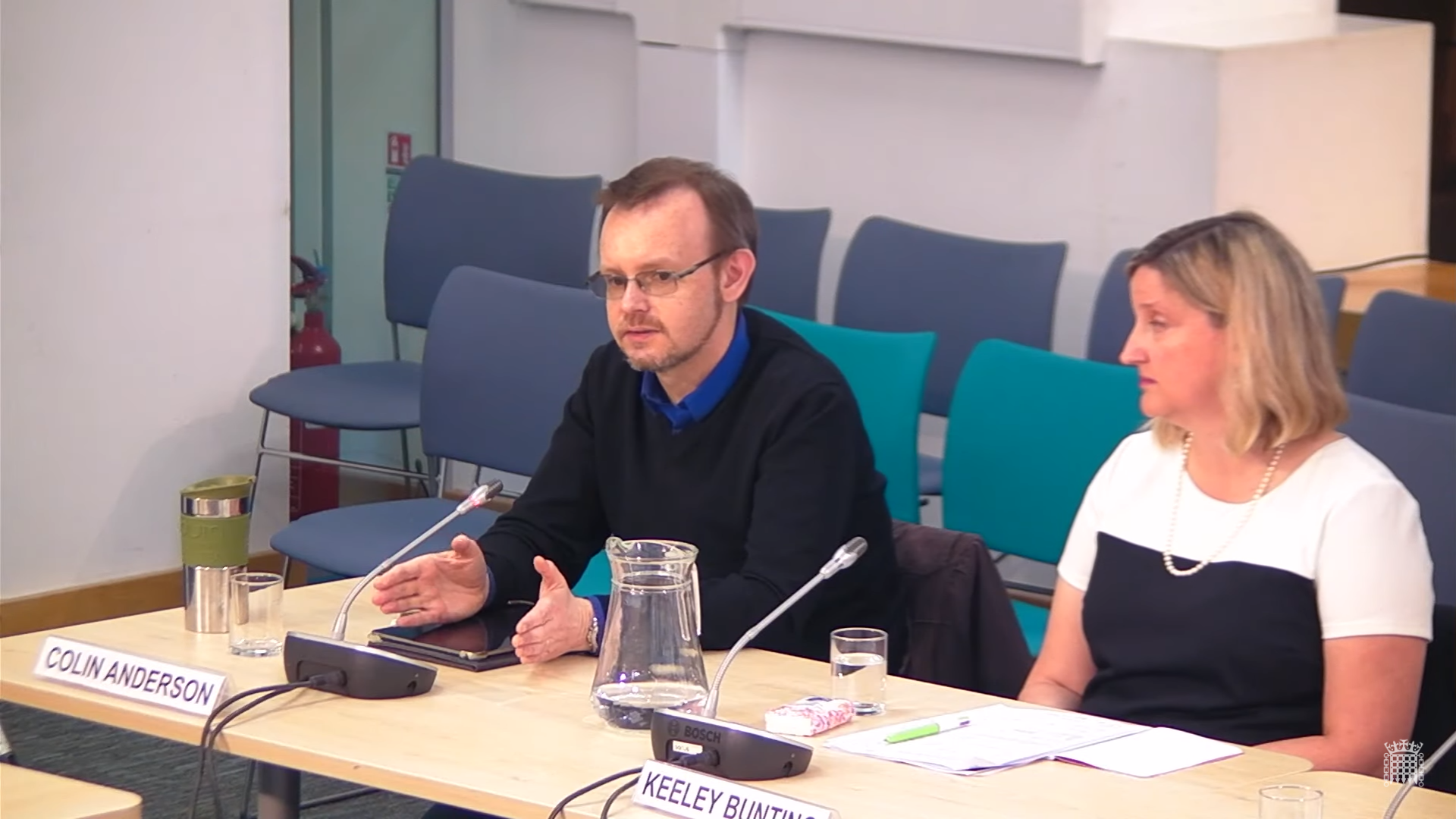 A panel of game developers today told the government it could play a larger role in establishing best practices for the UK industry, and encouraged a wider debate around society's relationship with digital media.
The comments came during the Digital, Culture, Media and Sport Committee's ongoing inquiry into addictive and immersive technologies.
Held at the University of Abertay in Dundee, the committee put questions to a panel of game developers. Attending was Keeley Bunting, senior designer at Outplay; Colin Anderson, commercial director at Earthbound Games; Tony Gowland, founder of Ant Workshop; and Timea Tabori, engine programmer at Rockstar North and national coordinator for Women in Games in Scotland.
The committee's inquiry into immersive and addictive technologies has seen it speak previously with influencers and academics alike. However, today's session was focused on game developers, and probed areas such as monetisation, data, and design.
Committee member Paul Farrelly MP asked the contributors what role the government could play as a legislator and regulator, without "wanting to wrap a creative, vibrant industry in red tape."
"First and foremost, we as a society need to understand what we expect our digital interactive media to deliver, what that environment is that we're trying to create," said Colin Anderson, who warned against a "race to the bottom" created by a purely commercial environment.
"These are definitely things as a society we should be discussing, and [legislators] should be taking a view towards at least indiciating best practice and setting some sense of what is reasonable and proportionate as," he added.
While Anderson noted the work of UKIE and TIGA in this area, he added that the government could "really affect the conversation" around the disruptive impact of digital media on everything from art to politics.
"We have precedence in our history," he continued. "The obvious parallel is with broadcast. When you look at broadcasting and the disruption that caused the time it came in, the ability to communicate suddenly across an entire population had huge ramifications for politics, for education, entertainment, and so on. I really think we should be looking at that for guidance on what we're doing next."
Tony Gowland added: "There are a lot of people with a lot of stakes involved in this, and from my point of view, it would be really good if the government's initial steps into this were to fund research on it, and really get involved, and look at some more answers."
Timea Tabori supported the importance of research. She added that the compulsory gender pay gap reporting had been a "wakeup call" for many developers who had to "stop just paying lip service" to the issue. Similar legislation applies to other areas of the game sector would be helpful at driving the industry in the right direction, she reasoned.
Today's session marked the third oral evidence hearing conducted by the committee into addictive and immersive technologies. GamesIndustry.biz spoke with Anderson following the session to hear his thoughts on the efficacy of the committee in what it was trying to achieve.
"I've been in the industry long enough to see many of these things play out," he said. "My fear is that it will end up being another version of what I've already seen, which is a lot of well-intentioned discussion -- and some form of recommendation that comes out of it -- but nothing near the level of long-term thinking and vision that I believe is necessary in order to capture the actual opportunity that is here.
"Digital media is the first truly transformational technology that we've invented as a people since broadcasting. There is nothing else I can find that has totally disrupted every medium that it touches, whether it's entertainment, politics, arts, humanities, research, you name it."