Devolver Digital names former Apple games business manager to lead mobile charge
Mark Hickey to address "clear, pronounced need" for publisher to expand its mobile portfolio
Today, Devolver Digital announced that it has appointed former App Store games business manager Mark Hickey as its new VP of mobile publishing.
For Devolver, this appointment is the first major step toward an increased focus on mobile after the successes of games like Downwell and the Reigns series. To that end, Hickey's résumé is a perfect fit. Hickey has effectively done a "tour of duty" (as he puts it) at just about every aspect of mobile development except publishing.
Hickey began working in the games industry in 2002 for Gameloft, doing the content distribution agreements and account management for the company's mobile portfolio in Canada. Then, when Apple's App Store went live in 2008, Hickey managed Gameloft's relationship with them for several years, helping launch over 100 iOS titles. After a brief stint away from the industry at a start-up called Kiip, he returned to work at Behavior Interactive for a few years, and then Apple in November of 2013.
At Apple, Hickey joined the worldwide development relationships team as a partnerships manager with a focus on games. In this role, he worked with major companies such as EA, Activision-Blizzard, 2K, Microsoft, and Epic, but also small and mid-sized publishers like Devolver Digital. He later moved to the App Store team, where he worked with the same partners as what he referred to as the "nexus" between developers and Apple's game-interested stakeholders.
"The [games] that I felt really good about were small, indie projects that...created new opportunities and paths for those developers to continue pursuing their creative endeavors"
Now, at Devolver, Hickey will be managing publishing of the company's mobile portfolio - both its existing titles and new, upcoming games. That means helping developers get the word out to larger audiences, and seeking out new, unique titles to publish under Devolver's name. For Hickey, his new job is an opportunity to embrace his love of small, creative developers.
"I really am attracted to the indie-focused, artist-first, creator-first positioning, both as a consumer and as a professional," he said. "I think it's a place where we can have really meaningful impact on individuals' careers versus the kind of impact you can have, say, to an EA or an Activision. It's really cool to work with companies of that size with the reach that they have and the world-class IP, but ultimately it's that human element that I find to be most rewarding.
"If I think back on my time with Apple, of all the games I worked on, the ones that I felt really good about were small, indie projects that had good outcomes that ended up creating new opportunities and paths for those developers to continue pursuing their creative endeavors."
Devolver's not a novice to the mobile business by any means. However, Hickey's appointment represents a stronger dedication to seeking out and publishing more mobile titles, something that he said stemmed from an overwhelming amount of pitches from interested developers as well as the success of past titles.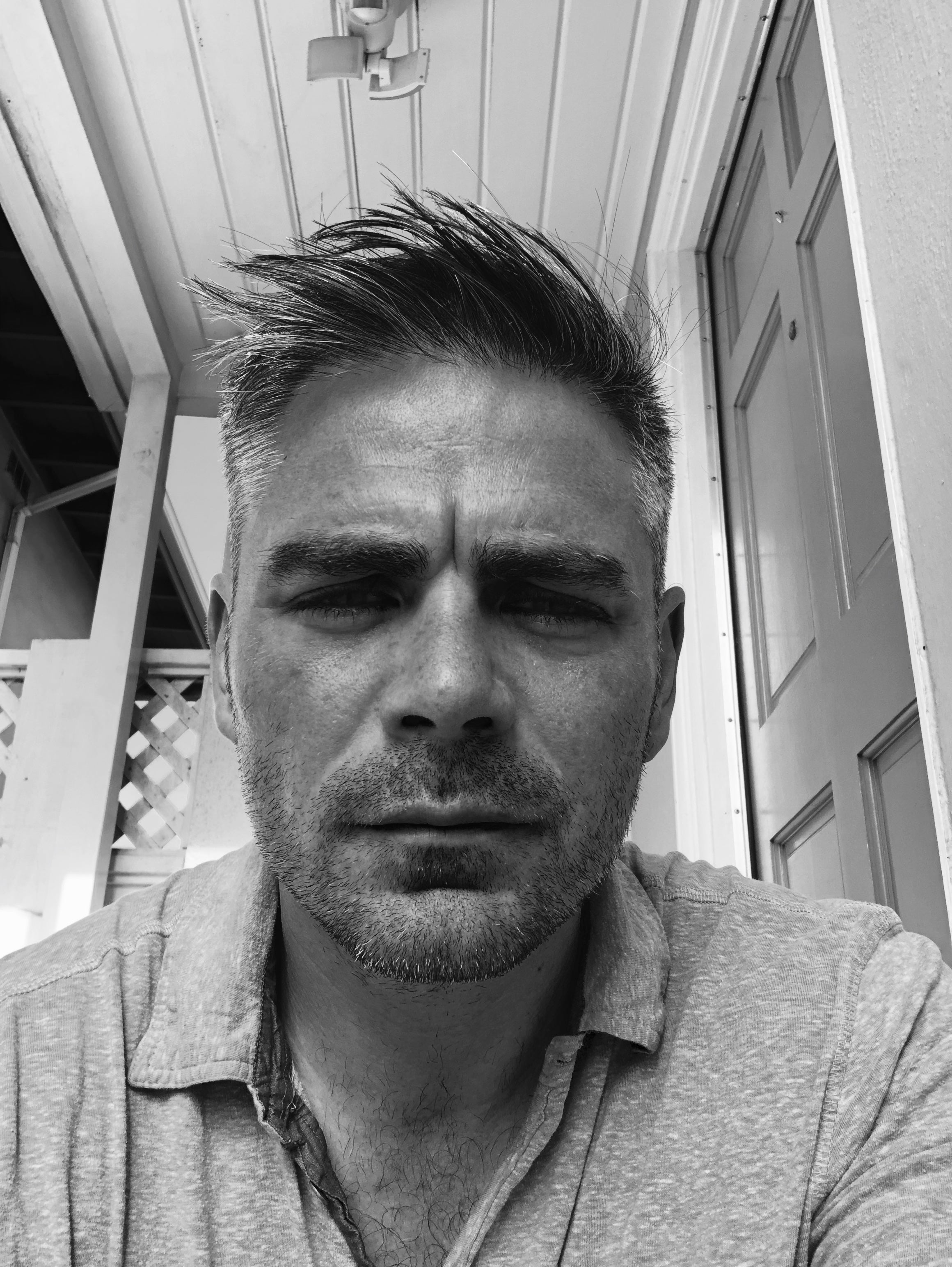 "Traditionally, Devolver has been much more focused on PC and console, so there hasn't been a dedicated source internally to continue pursuing and developing those opportunities," he said. "There are pitches that are coming in for mobile game projects all the time, either from new, potential partners as well as existing partners we've worked with in the past who have aspirations for doing mobile stuff in the future. Devolver has a clear, pronounced need with initial success and ongoing interest in pursuit of mobile projects, and I had an interest as well both in going to Devolver's publisher side and in working closely with indie developers, so those things interlocked really nicely."
One of Hickey's main responsibilities at Devolver will be to get the word out about the indie games the studio publishes, something that can be especially challenging on a busy, bloated storefront. Hickey is confident that Devolver's name is strong enough to push through the noise to some degree, but also says the publisher has a few tricks up its sleeve to help developers out that it can't yet reveal.
"I think people who like Devolver games on PC and console are also going to love them on mobile"
"It's true that it's harder today to get your game noticed given the millions of apps or games that are available, and cost of acquiring users is really high," Hickey said. "You have a challenge of the unpredictability of featuring. So in some cases and with some developers, that's why working with a partner like Devolver is an interesting option. Devolver has tremendous reach and a very passionate fanbase, so my opinion, I think people who like Devolver games on PC and console are also going to love them on mobile, and I think we can reach those fans in fun ways that are as unique in style and vibe as the games we sell.
"I don't want to go into too much detail about how exactly we're going to do that, but I can say that we have some interesting ideas that people haven't seen before that I think will help promote at a minimum Devolver's games, perhaps independent developers at large, in ways that people haven't seen before and that are going to have people talking."
Hickey also mentioned that the publisher hoped to continue to further its publishing arm in China, where the mobile games market has been especially vibrant in past years. However, due to the recent game license freeze in the country, the publisher's strategy (and everyone else's for that matter) remains up in the air. Hickey said Devolver is still waiting "for the rules of the road to be made clear," after which the publisher intends to continue pursuing opportunities in China with a mobile focus.
Above all else, Hickey is on board with Devolver's philosophy for the kinds of games it publishes. He's already looking for new, interesting indie titles to sign on, and urges anyone with an interesting mobile game idea or pitch they want to share to reach out to them at mobile@devolverdigital.com.
"Devolver's ability to continue coming with games that we haven't seen before in terms of game design, artwork, was really refreshing and cool," he said. "That's a platform-agnostic thing. If you look across whatever device Devolver has games on, the common thread that ties everything together is this sort of unique, funky vibe of different ideas that seems to really resonate with fans."