Developer Shiftylook shutting down
"The heavy lifting is completed - and so is our work"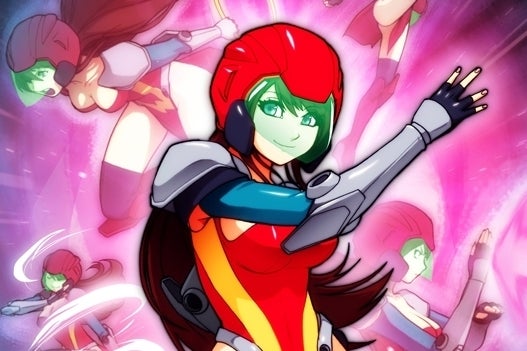 Namco Bandai subsidiary ShiftyLook is shutting down after more than two years of work on Namco Bandai IP.
"We originally got the ShiftyLook project going at Namco Bandai Games back in Fall 2011. The idea was to take the unused, 'sleeping' video game characters of our past and bring them back first with webcomics, and then - once they had gotten enough traction - expand into other media like web animation, games, and merchandise," the studio said in a statement.
"I'm happy to say that we've done this with Wonder Momo, Bravoman, and some other very cool characters, which are now beloved not just in gamer circles, but at conventions, art groups, and many, many places we'd never expect. That said, now that we have successfully revived so many franchises, the heavy lifting is completed - and so is our work. We battled the video games abyss and won, which means it's time for us to move on and let the hit-makers play with some new toys."
It revealed that the Shiftylook website would stop updating and forums would close on March 20 and servers would shut down on September 30. Some projects will continue away from the studio, but Bravoman: Binja Bash, Namco High and ShiftyLook comics will all be ending.