Develop 2012 opens registration
Brighton event set for July 10 - 12, tickets available now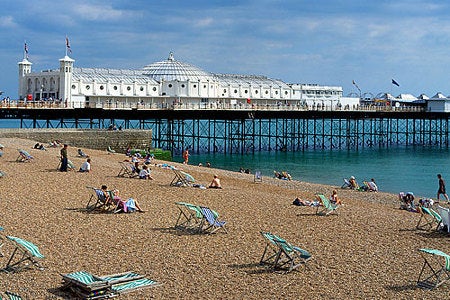 Registration is now open for the Develop Conference, which will take place in Brighton July 10 - 12.
The conference will feature speakers from across the industry and plenty of events for networking.
"Our ethos for Develop is to provide a one stop shop for all sectors of the European game development community and that will be more apparent than ever this year," said organiser Tandem's Andy Lane.
"The great thing about Develop is its accessibility and relevance to everyone in the industry. Whether you're a director of a AAA publisher or the head of a tiny indie studio, we have themed days and tracks that will meet your educational needs and interests. We also have an incredibly broad range of ticket options available starting at nothing and rising to just £525 for an all inclusive three day pass."
The event takes place at the Hilton Metropole in Brighton, and tickets and more information can be found at the official site. A super early bird rate is available until April 30.