Destiny, PS4 lead sales boost for US games biz in Sept - NPD
Bungie's latest topped the charts and hardware sales soared; Sony says September was biggest month in PS Store history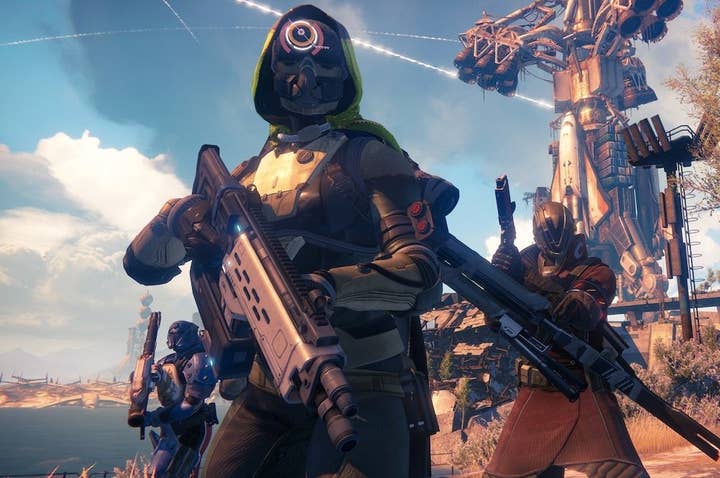 The NPD Group's report for September is in, and while overall software (including PC) declined 35 percent to $501.6 million, hardware sales climbed by 136 percent to $432.7 million, helping to bring the industry sales total to $1.1 billion for the month, or up two percent. Accessories increased 33 percent as well, coming to $189.5 million.
With the new hardware continuing to attract customers, it would appear that new purchasers of the PS4 or Xbox One flocked to Bungie's Destiny or sports titles from EA like Madden or FIFA. Shadow of Mordor also performed well, placing fifth on the top ten chart, while Nintendo continues to see global success with Super Smash Bros. for 3DS. In a separate press release, Nintendo noted that Smash Bros. 3DS sold 705,000 units in September (135,000 of which were sold digitally through the Nintendo eShop); this led to over 140,000 units of the 3DS family of systems being sold (an increase of 55 percent over sales in August).
Destiny in particular was huge for Sony, as the company noted that PS4 has been the lead platform for the game in terms of units sold through October 4. Additionally, while NPD doesn't provide specific digital sales yet, Sony boasted that Destiny helped the PlayStation Store set a new record for the month. And the limited-edition Destiny PS4 bundle drove PS4 hardware sales to its biggest month in 2014 - Sony said PS4 hardware numbers "nearly tripled" those of August.
"September 2014 was a record-breaking month for PlayStation's digital business, thanks in large part to the success of Destiny," said Eric Lempel, vice president of Sony Network Entertainment International. "Last month's PlayStation Store revenue increased nearly 90 percent compared with Sept. 2013. Working closely with Activision and Bungie, we wanted to make the launch of Destiny a special experience for PlayStation fans. We're thrilled to see this high engagement from PS4 and PS3 owners."
NPD industry analyst Liam Callahan added, "The launch of Activision-published and Bungie-developed Destiny in September 2014 proved successful in a number of ways: year-to-date through September data it is the top-selling video game on a unit basis, making it the most successful launch of the year so far as well. But an even more prestigious feat was the fact that Destiny had the best launch month of all-time for any new IP in video game software."
While software sales were down quite a bit compared to last September, Callahan remarked that it's not a truly fair comparison: "It is important to note that September 2013 was the best performing September on record for new physical video game software sales, driven by the launch of Grand Theft Auto V, therefore making for difficult comparisons for this September to last."
Here's the NPD's top 10 chart for September: