Death threats prompt PAX East exit for Brianna Wu's Giant Spacekat
A team vote indicated fears over safety, Wu has received 46 threats on her life in 5 months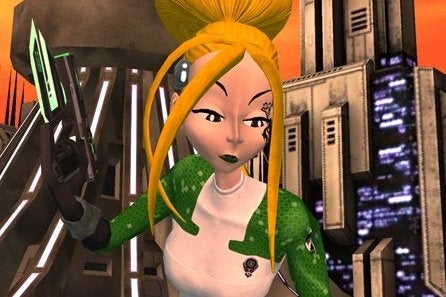 Brianna Wu's Giant Spacekat has withdrawn from PAX East due to fears about the safety of the company's employees.
Wu was the target of harassment in October last year, forcing her and her husband to abandon their home when it became clear that the perpetrators knew where she lived. In a blog post published yesterday, Wu made it clear that the threats have not stopped since then; specifically, her life has been threatened some 46 times in the last 5 months
"They often target me by name," Wu wrote. "The most frightening ones say who, what, where, why and when I will be murdered... Despite the credibility of those threats, and despite attempts by one of these criminals to follow through on his violent threats, very little has been accomplished by law enforcement towards the goal of apprehending these criminals."
"In a crowd of such a volume expected at PAX, the safety of our team can not be guaranteed"
Given the difficulty of truly understanding the intent behind each one, threats of this kind remain a very real concern long after they are received. With PAX East fast approaching, and "two of our most serious threats" originating from the Massachusetts area, Wu decided to take a vote among the team planning to attend. The results have left Wu with no choice but to withdraw.
"I've have very difficult conversations with my husband about standing up to Gamergate, despite the death threats," Wu continued. "We don't have children, and we feel strongly enough about this issue to accept this risk. Our lives are our own, this is our choice.
"I cannot and will not make that choice for the people I work with... After talking to them, I made the decision to prioritize the safety of Giant Spacekat's employees. Specifically, we have chosen to withdraw our presence from the Pax East 2015 Expo Hall, due to a concern that in a crowd of such a volume expected at PAX, the safety of our team can not be guaranteed."
Wu also expressed frustration with the difficulty in establishing clear lines of communication with PAX about security at the event. Three calls on the matter were not returned, she claimed, though PAX has made contact since Giant Spacekat went public with its decision to withdraw.
"PAX is a big event, and I'm certain it was not a conscious decision on their part to ignore us," she said, noting that her conversations with PAX since have reassured her about being at the how in 2016. "Attending in 2016 will be a different story. I think the PAX Enforcers are awesome, and I think it's a safe event in general for people."
After her experiences since she became a target at the peak of GamerGate last year, Wu fully expects for her claims to be undermined by certain figures within the gaming community. For those people, she had prepared a document responding to the most obvious criticisms of her position.