Dean Trotman joins Sumo Digital as commercial director
Former Sega exec joins Sheffield-based games developer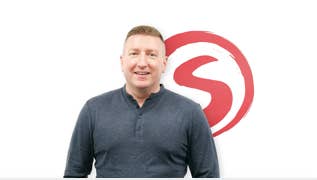 Sega Europe commercial director has joined Sumo Digital in the same role.
Dean Trotman is a 22-year games industry veteran, and was most recently charged with leading Sega's third-party publishing efforts. He has been at Sega for nearly 15 years, and prior to that worked as acquisitions director at Codemasters.
In his new role, he will be tasked with driving the commercial strategy for Sumo across all its UK and India studios, including the recently acquired CCP studio in Newcastle and The Chinese Room in Brighton.
"With our increasing development capacity I'm delighted to have Dean on board," commented Sumo MD Paul Porter. "His knowledge and experience will stand us in good stead as we continue to grow the organisation."
Trotman added: "I've admired and respected Sumo for many years, so it's an honour to become part of such a progressive, passionate, and expert development group".