Dead Island zombies keep top spot
This weeks top 20 UK software chart is new entry free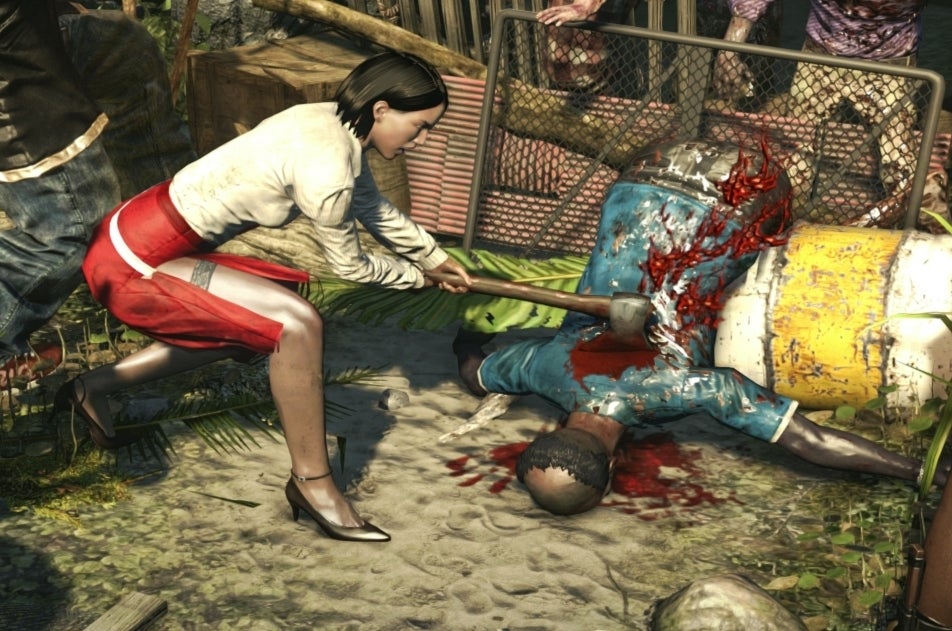 A complete lack of new entries in the top 20 this week has helped Dead Island: Riptide keep its place at number 1, despite a 32 per cent drop in sales on last week.
Injustice: Gods Among Us didn't move either, staying at number 2 while Tomb Raider moved back up to number 3.
The only new entry on the charts was Soul Sacrifice for the PlayStation Vita, which slipped in at 26, but there were some re-entries at the bottom of the top 20 with GTA V fever giving both Grand Theft Auto: Episodes from Liberty City and Grand Theft Auto IV a boost back into the limelight.
UKIE Games Charts courtesy of GfK Chart-Track
| Last Week | This Week | Title |
| --- | --- | --- |
| 1 | 1 | Dead Island: Riptide |
| 2 | 2 | Injustice: Gods Among Us |
| 5 | 3 | Tomb Raider |
| 7 | 4 | FIFA 13 |
| 3 | 5 | Dragon's Dogma: Dark Arisen |
| 11 | 6 | Call Of Duty: Black Ops II |
| 6 | 7 | BioShock Infinite |
| 8 | 8 | LEGO City Undercover: The Chase Begins |
| 10 | 9 | Luigi's Mansion 2 |
| 4 | 10 | Star Trek |
| 20 | 11 | Assassin's Creed III |
| 12 | 12 | Far Cry 3 |
| 9 | 13 | Defiance |
| 14 | 14 | The Elder Scrolls V: Skyrim |
| 16 | 15 | LEGO Batman 2: DC Super Heroes |
| Re-entry | 16 | God Of War Ascension |
| Re-entry | 17 | Need For Speed Most Wanted |
| 15 | 18 | Sonic & All Stars Racing Transformed |
| Re-entry | 19 | Grand Theft Auto: Episodes from Liberty City |
| Re-entry | 20 | Grand Theft Auto IV |