David Cage, Frank O'Connor, Phil Larsen join DICE Summit speakers
AIAS has unveiled a new slate of presenters for its annual DICE Summit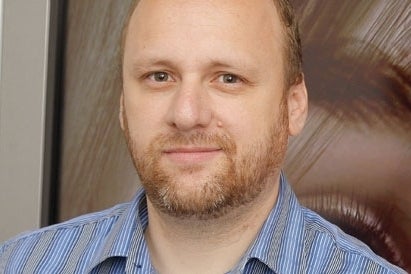 The Academy of Interactive Arts & Sciences (AIAS) has just announced several more high-profile speakers for the 2013 DICE Summit, which will take place in Las Vegas from February 5-8, 2013. Headlining this newest set of presenters is Quantic Dream's David Cage who will give a talk on "The Peter Pan Syndrome: The Industry that Refused to Grow Up," where he intends to share his vision for the future of games and how games can become a mature industry.
Another interesting talk will come from 343 Industries' executive producer Kiki Wolfkill and franchise development director Frank O'Connor, who will co-present on "Changing the Universe - Three for Three," where they will discuss the "trials, tribulations, and opportunities in building and rebuilding a cultural phenomenon, expanding a beloved universe into live action and transmedia storytelling, all while creating a AAA-game studio from scratch."
Mobile gaming will get plenty of attention as well as mobile and casual game producer Matt Lee Johnston (previously PopCap's senior producer on Peggle and more) will lead a panel called "Secret Sauce -- Innovating Disruption on the Mobile Frontier." He will be joined by Phil Larsen, CMO of Halfbrick Games (Fruit Ninja, Jetpack Joyride), David Edery, CEO of Spry Fox (Triple Town, Steambirds), Julian Farrior, CEO of Backflip Studios (Dragonvale, Paper Toss) and Greg Harper, GM North America at Supercell (Clash of Clans, Hay Day).
Other notable speakers include Amir Rao, studio director for Supergiant Games, the team behind the AIAS award-winning downloadable game Bastion, Xavier Poix, managing director of Ubisoft France, and David Ting, GM of eSports at IGN Entertainment.
"This year's slate of DICE speakers represents our broadest focus yet on the interactive entertainment industry, including areas that have seen phenomenal growth in the past few years, such as mobile and emerging concepts like transmedia storytelling," said Martin Rae, president, Academy of Interactive Arts & Sciences. "The 2013 DICE Summit is, once again, a meeting of the best and brightest in interactive entertainment."
It was previously announced that AIAS will be honoring Valve's Gabe Newell as the 2013 Hall of Fame inductee. The 2013 DICE Summit will be held at Hard Rock Hotel and Casino Las Vegas, not the previous Red Rock Resort venue.