Data shows versatility of the Switch is more than just a gimmick
Nintendo still has a knack for designing unique hardware
Nintendo's latest financial report is brimming with interesting pieces of data, but one piece is particularly enlightening.
The data shows that Nintendo's penchant for eschewing convention and developing unique hardware continues to pay off, despite the lacklustre performance of the Wii U.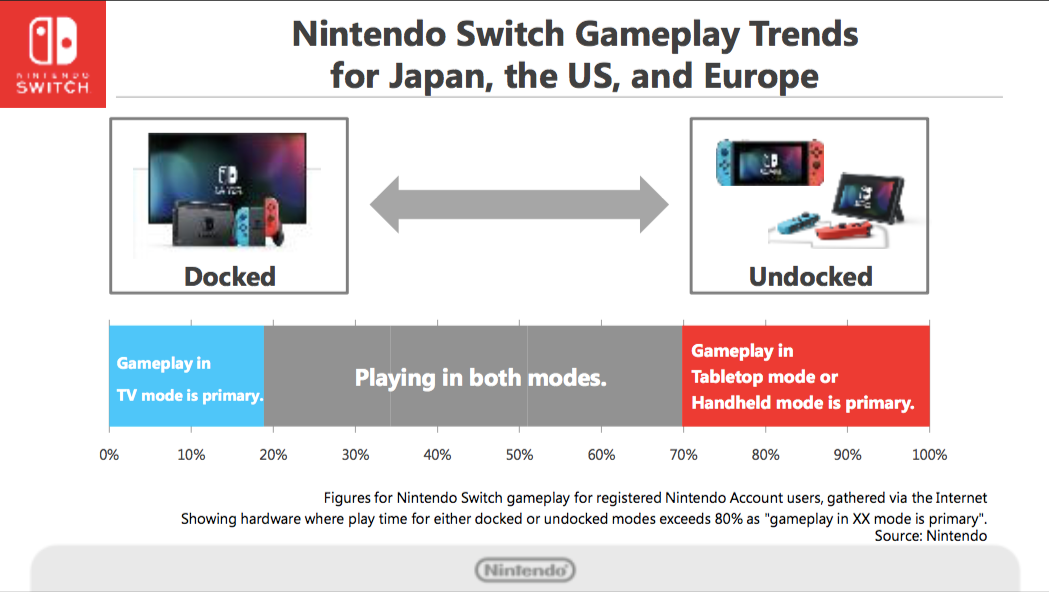 Not only is the Switch Nintendo's fastest selling console, but data indicates that the "Anytime - Anywhere - With Anyone" style is more than just a curious gimmick.
"Once sales began, consumers the world over took that proposition to heart, with worldwide sales exceeding our initial forecasts," said Nintendo. "Product shortages have continued throughout the world because consumer demand has exceeded our hardware production capacity."
According to Nintendo, over 50% of Switch owners use the console in both docked and portable mode. Additionally, around 30% use the console primarily as portable device, while just under 20% opt for docked mode.
An important note is that the data is particularly robust, having been gathered from registered Nintendo account users, rather than self-reported.