Dark Souls: The Board Game raises over £3.7m
Steamforged Games asked for £50,000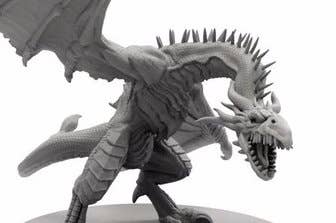 The Kickstarter campaign for Dark Souls - The Board Game from Steamforged Games has ended and raised £3,771,474 from 31,178 backers. The goal was only £50,000 but the project hit that total after just three minutes.
The campaign is still offering a late pledge option starting at £80 so the total may well increase.
"A heartfelt thank you from everybody at Steamforged Games Ltd. We've thoroughly enjoyed this campaign and look forward to keeping you all in the loop as the game progresses. We are honoured to have your support."
The current release date for the game is April 2017.
Steamforged Games has created one other game, a tabletop fantasy medieval football game called Guild Ball. That project was also a Kickstarter campaign and 890 backers pledged £93,691.