Danny Bilson to deliver closing keynote at GameHorizon 2013
Former executive VP for core games at THQ joins May event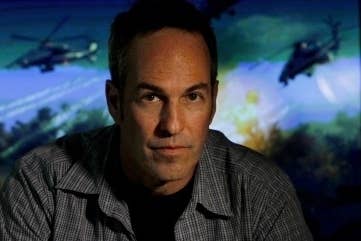 Danny Bilson, former boss of THQ's core games business, will be the closing keynote speaker for this year's GameHorizon event, taking place in Newcastle, May 8-9.
Bilson, a producer and writer with experience across video games, TV, movies and comic books, will deliver his session, Building IP in the Digital World, on the final day of the conference.
Bilson is the latest addition to a line-up that includes Sim City designer Will Wright, Watch Dogs developers Ubisoft Reflections and Massive Entertainment, the BAFTA-winning creators of The Room, Fireproof Studios, as well as representatives from Gamestick, Bossa Studios and Paradox.
Tickets for the two day event are on sale now and include access to the sessions, networking opportunities and social events.
GameHorizon is sponsored by Epic Games, Cii Now, CCP, Sumo Digital and Audiomotion Studios.