Danish studio Full Control to cease production
"The release of Space Hulk: Ascension will be our last" says CEO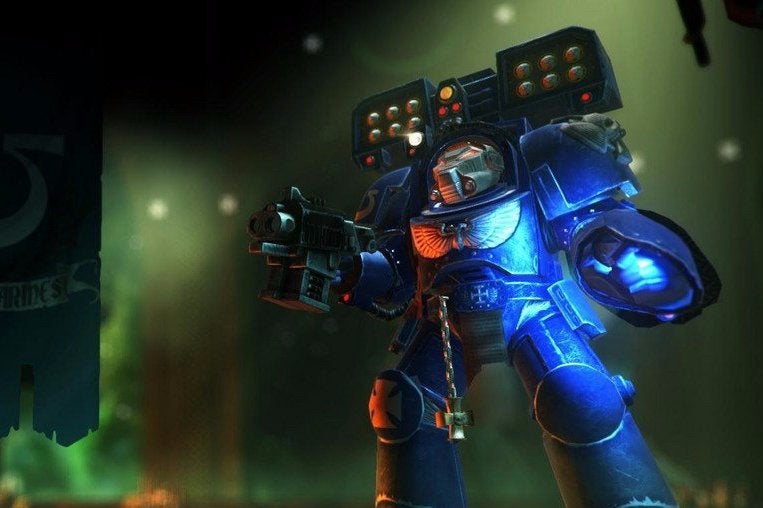 The CEO of Danish studio Full Control has announced that the release of Space Hulk: Ascension will be the team's last, with the studio taking the decision to cease production early and in credit rather than running itself into the ground. However, a small staff will be retained in order to provide ongoing support for the firm's existing titles.
"After releasing ten games with considerable critical and commercial success, we've made the difficult decision that the release of Space Hulk: Ascension will be our last one," founder and CEO Thomas Hentschel Lund told NordicGame. "We simply wanted to stop when we were at the top of our game."
The company's decline has been in progress for some time, with half of the 25-strong workforce laid off towards the end of last year after its last game, a remake of Jagged Alliance, failed to achieve commercial viability. Further funding problems and the bankruptcy of associated publisher and Jagged Alliance IP holder bitComposer worsened the scenario, leaving Lund with few options. To exacerbate his problems even further, investor CAPNOVA forced the firm to renegotiate its exit strategy, a long and costly process.
"My budgets only run until April, and renegotiating a new exit agreement with our investor took three months. It is all settled now, and CAPNOVA is no longer part of Full Control. They do leave behind a loan which I must repay, however," Lund told NordicGame. "The loan costs alone took away too much money to sustain a production team so all in all, 'stopping at the top' seems like the most sensible decision at this point."
Although the PC space is a healthy one, Lund says that the explosion of developers has caused problems too, leaving a dearth of opportunities for companies like his.
"The processes required to fund a project stretching over 6-12 months with no guarantee of success, the proliferation of PC games and an increase in the amount of medium-sized studios pitching for projects makes it hard to balance burn rates with new funding while also delivering the game in production. We simply did not have that last 1 per cent of luck securing a new signed project in time, even with several pitches having been greenlit.
"I pushed the speeder. I wanted to launch this rocket. I wanted to get a development studio up and running that would exist alongside international middle-sized studios. We just didn't succeed in the long term, even after releasing three bigger PC titles over the last few years. But at least I have enough control of my budgets to be able to 'land' the entire company and avoid bankruptcy. Even though we will not be producing any more content after May, I want Full Control to continue selling the Space Hulk and Jagged Alliance games and providing community support for several years to come."
Lund has taken an ongoing position as Head of Production at Sybo Games, which is housed in the same building as Full Control.