Dailymotion launches game streaming service
French video platform is ready to take on Twitch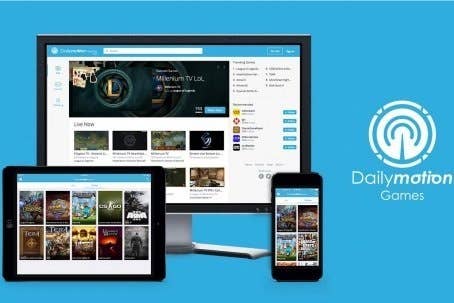 Dailymotion, the French video-sharing platform, has launched the beta of a new service aimed at users interested in eSports and streaming games.
Gaming content on Dailymotion receives around 180 million views every month from 11 million unique visitors, so the company is at least starting from a position of strength.
Dailymotion Games, the new service, already counts Eclypsia, Millenium, joinDOTA, OnGameNet, IGN, JeuxVideo.com, Gamespot and Gamekult among its content partners. It has apps available for PlayStation 4, and iOS and Android devices.
"Since 2011, with the first Dailymotion Cup on Starcraft, Dailymotion has accompanied eSport growth on the Internet." said Dailymotion's COO, Martin Rogard, in a statement. "Over the coming months, we will significantly increase our investment in the eSport domain to ensure worldwide recognition of all our talented content producers."
While the company line does stress the importance of eSports to Dailymotion Games, the service is intended to be as broad as the current segment leader, Twitch, which has enjoyed a rapid rise over the last few years. Twitch is now one of the most influential forces in gaming, as evidenced by its acquisition by Amazon.