Cyberpunk 2077, Final Fantasy VII Remake lead online pre-orders post-E3
Amazon and GameStop data show Collectors, Ultimate Editions top gift card sales following press events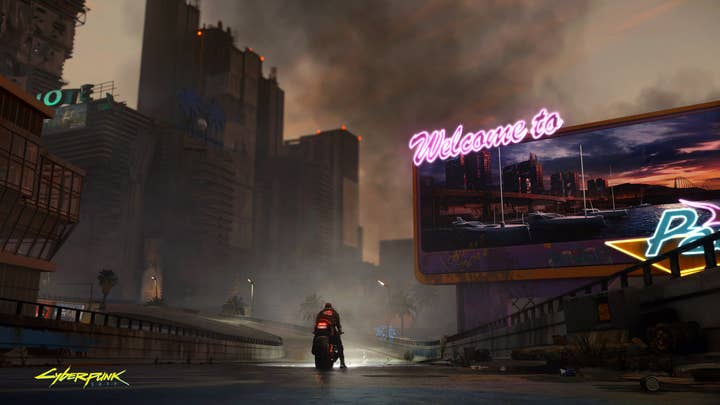 Though we still have a long time to go before launch sales will prove the effectiveness of long-running marketing campaigns that included E3, the week itself has brought in a solid showing of pre-orders for two games in particular: Cyberpunk 2077, and Final Fantasy VII Remake.
Data gathering and analysis company Thinknum shared sales rankings from GameStop and Amazon's games category from June 10 through 14, with the two games as notable standouts at each respective retailer.
A few caveats to keep in mind: not every game shown at E3 2019 is even up for pre-order at the moment. The data also begins on June 10, the day Cyberpunk 2077 first went up for pre-order (along with a number of other titles), whereas Microsoft and Bethesda both had their press conferences the day before.
Aside from Cyberpunk 2077 and Final Fantasy VII Remake, some of the games that first appeared for pre-order during this period include Animal Crossing: New Horizons, Just Dance 2020, Elden Ring, Doom Eternal (the day before, June 9), Watch Dogs Legion, Dying Light 2, Tales of Arise, Gods & Monsters, Marvel's Avengers, The Legend of Zelda: Link's Awakening, Luigi's Mansion 3, and a number of others.
With that in mind, Thinknum lists the "average category rank" for sales items over those five days. At GameStop, Cyberpunk 2077 is the clear leader, with the Cyberpunk 2077 Collector's Edition sold by CD Projekt Red on top at an average rank of 1.75, and a secondary edition of the game sold by WB Games in the third spot (2.25 category rank).
Though GameStop's sales rankings are interspersed with collectibles and gift cards, the next game on the list is Final Fantasy VII Remake Deluxe Edition, followed by the Gears 5 Ultimate Collector's Edition and the Link's Awakening Dreamer Edition.
Looking at Amazon, Final Fantasy VII Remake - PS4 Deluxe Edition was the runaway winner in the top spot. Past a few gift cards, Legend of Zelda: Link's Awakening had a category rank of 5 on average (beaten out by its own Link's Awakening amiibo at 3.5). A bit further down, Link's Awakening - Dreamer Edition at 7.75, and still further down the Pokemon Sword & Shield Double Pack at 14. Cyberpuk 2077 doesn't appear until you hit a category rank of 29.5, far below multiple new Nintendo titles and even games like Super Smash Bros. Ultimate and God of War.
Thinknum notes that while this isn't indicative of what final sales rankings will look like, it can offer a glimpse into what was on consumer's minds during E3 itself. As the analysis points out, games such as Fire Emblem: Three Houses that have been up for pre-order for some time now may have appeared lower in the rankings, but have held consistent rankings over time.