Cut the Rope developer unveils new IP
ZeptoLab's attempting to create another mobile hit with Pudding Monsters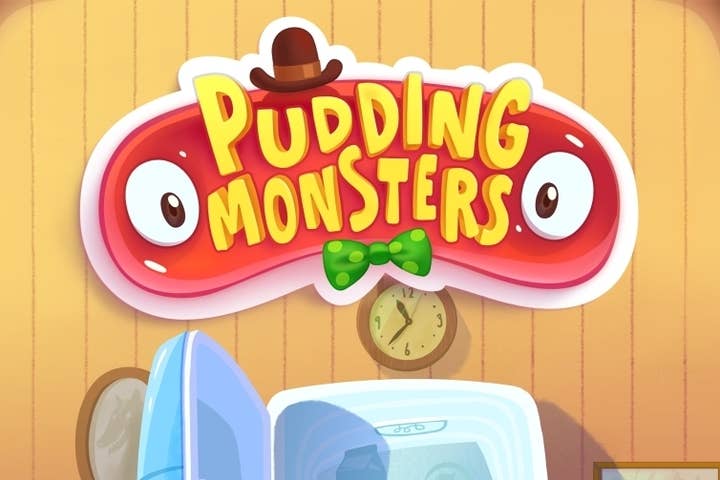 ZeptoLab, the developer behind the hugely successful mobile franchise Cut the Rope (over 250 million downloads), is branching out with new intellectual property. The Russian studio today unveiled Pudding Monsters, which launches on December 20 for iOS and Android.
The characters in the game, as the name implies, are made of pudding, and players use a swipe mechanic to stick the Monsters together to form the Ultimate Mega Monster, which is supposed to "save their friend from being kidnapped by the cold-hearted fridge owner." In the title, the different Monster species have different attributes/powers to alter the gameplay.
"We love experimenting with different themes and gameplay mechanics -- and Pudding Monsters is exactly the result of that," said ZeptoLab co-founder Semyon Voinov. "Our fans, new and old, will recognize in this game the same quality of graphics, game design and user experience that led to the success of Cut the Rope."
"Pudding Monsters is a logical next step in our strategy. Our focus is just as much on innovating and creating new IP as it is to strengthen our existing brands," said ZeptoLab CEO, Misha Lyalin. "Now, we're ready to bring fans a great new game that is suited for all ages and provides new opportunities for further expansion. We're building a portfolio of exceptional pick-up-and-play games, and Pudding Monsters helps to showcase our ambitions as a studio."
GamesIndustry International spoke with Lyalin about the mobile business last week, so stay tuned for our interview.