Curse launches Wikia alternative Gamepedia
Curse Inc has also landed a deal with Gazillion and Marvel to provide exclusive content through the Marvel Heroes Wiki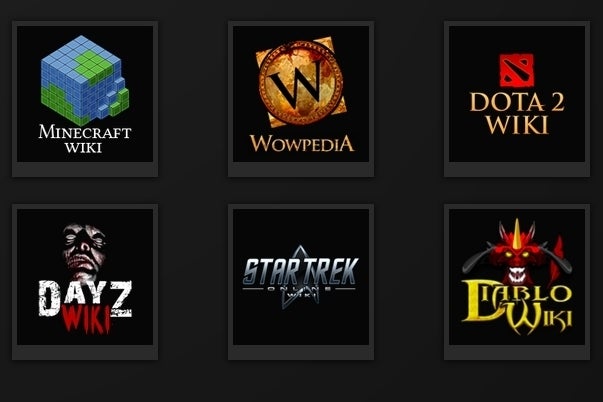 Curse Inc. is offering game publishers, developers and fans an alternative to Wikia and its Wikipedia. The company just launched Gamepedia.com, which will focus solely on video game wikis. Curse has cut a deal with Gazillion and Marvel to provide exclusive content to gamers through the official Marvel Heroes Wiki. Additional exclusive content deals will be announced in 2013 and beyond. Wikia is no longer the only company to offer a one-stop wiki site.
"Curse has a vast array of news and community sites surrounding specific games that feed Gamepedia wikis with passionate hardcore gamers who provide the most up to date accurate information," said Hubert Thieblot, CEO & Founder of Curse Inc. "The synergy between our properties provides a competitive advantage that can't be matched by other wiki providers and results in the best game wiki content attracting exclusive partnerships."
Pawel Dembowski, lead manager of Curse's Wiki Team, said that it's important for the game industry to know that Curse is a company that deals only in video games and is more focused on making wikis for gamers. Dembowski left Wikia to head up the Curse Gamepedia initiative.
"Wikia is not really a gaming community company. They don't really do much directly with the publishers or developers"

Pawel Dembowski
"Wikia used to focus more on games, but today it's more focused on finding new audiences and developing the social aspects of the wikis," said Dembowski. "Gamepedia is about video games and video games only."
Dembowski said Curse believes that it's the content that matters the most.
"Rather than adding stuff like achievements and badges and all the stuff that Wikia is currently doing, Gamepedia is focusing on gaming content," said Dembowski. "The actual content at Wikia is limited to less than half of the page because the rest is taken up by gamification. People come to Wikis to look up info or to learn more about the world of the game, not to get badges and stuff like that."
Gamers will also see a very visually different experience when searching through games on GamePedia. Unlike Wikia, which has strict guidelines on appearance, Curse allows users to customize the wikis for each game in terms of appearance. As a result, Gamepedia can look very different to suit the style of each game.
Curse is bringing its various wikis under the Gamepedia site and brand, including exclusive wikis like inXile entertainment's Wasteland II and Obsidian's Project Infinity. The Marvel Heroes deal will deliver exclusive screenshots and information on characters that will be featured in the game, including their super powers. Curse is moving its Leaguepedia to Gamepedia. Larger wikis like the official Minecraft Wiki will retain their separate domains, but they'll be connected to Gamepedia.
"Part of this initiative is leveraging our good relationship with developers and publishers, which allows us to get exclusive content from them pre-release," said Dembowski. "Wikia is not really a gaming community company. They don't really do much directly with the publishers or developers. We're going to encourage our existing communities to help create content."
Curse has a core team of six focusing on Gamepedia, but the company is tapping into the hundreds of employees it has spread throughout the world to help with this endeavor. It's also going to rely on the gamers, themselves, to expand the content available in Gamepedia.
"The fact that we are also gamers and fans means our Gamepedia team is very much dedicated to helping the gamers and the communities to build the databases of the games," said Dembowski. "Wikis are primarily built by fans, but we are also dedicated to building them with them and helping them whenever necessary. We have a clean and simple layout that's customizable. We have less ads than Wikia, which uses pop-ups or Flash-based ads. We do have ads, but they are definitely less disruptive ads."
Video will also play a key role in Gamepedia, including video walkthroughs.